Find more resources in your city!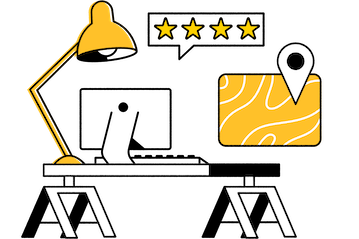 Start Exploring
Should your business be here?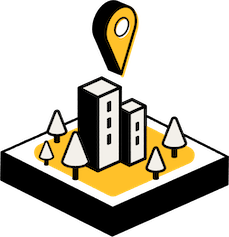 Add your business
How to choose high-quality home care in Los Angeles
Choosing between LA home care agencies can feel overwhelming if you don't know where to start. To make the process easier on yourself, we recommend that you begin by making a list of everything that you need to have in a home care provider. That way you can immediately eliminate any options that don't satisfy your basic requirements.
Next, you'll be ready to start doing more in-depth research into your options for Los Angeles home care agencies. You may want to look at reviews online and contact the agency directly to ask them questions about the type of care that they can offer you.
Once you've found an agency that you like, it's a good idea to set up a meeting between their service providers and your senior. That way, you get the opportunity to make sure that they're a good fit for your loved one's personality as well as their home care needs.
Facts and trends in Los Angeles home health care
How much does home care in Los Angeles cost?
Cost is one of the most important factors that people think about when deciding between their home care options. Genworth's 2020 Cost of Care Survey will help you figure out what you should expect to pay in the LA area for home care. Check out this table to learn more.
| Cities | Adult Day Health Care | Home Health Aide | Assisted Living (1 BR, Private) | Nursing Home (Semi-Private Room) | Nursing Home (Private Room) |
| --- | --- | --- | --- | --- | --- |
| U. S. National Average | $19,240 | $54,912 | $51,600 | $93,075 | $105,850 |
| Los Angeles | $19,760 | $66,352 | $60,000 | $96,725 | $126,838 |
The data indicates that home care agencies cost more in Los Angeles than they do elsewhere, which makes sense given the area's high cost of living. That being said, this is money well-spent, as it will afford your loved one the opportunity to enjoy a more comfortable aging process in their own home.
What should caregivers in Los Angeles know about the types of care people are getting?
One thing to keep in mind while you search for home care is that you have multiple different options to choose from. Some of these are more popular than others. For example, the following data from the CDC shows the percentage of long-term care services users who utilized each different type of home care.
As you can see, residential care communities and hospice are the two most common types of care for older adults in the United States. But that doesn't mean they're right for your senior. It'll be important for you to take into consideration the unique needs of your loved one while deciding on which option is best for them.
What services do Los Angeles home health care agencies provide?
Home care agencies provide a wide variety of services in the Los Angeles area. This makes it easy to find one that will fit your loved one's care needs. For example, you can hire an agency that only provides external services such as cooking, cleaning, and shopping. Or you could hire an agency that offers more intensive support services, including medication administration, nursing services, and personal hygiene help.
Ultimately, the option that's right for you will depend on the state of the older adult in your life. You may even want to transition from hands-off to hands-on support as they grow older.
Home care solutions for seniors in Los Angeles
Finding the right home care solution for the older adult in your life doesn't have to be complicated. That's why you should use Seasons to do so. We offer a wealth of resources to make it easier for you to decide on the best home care solution for their needs. Let us know how we can help if you need further assistance.