Find more resources in your city!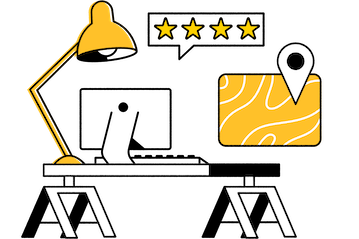 Start Exploring
Should your business be here?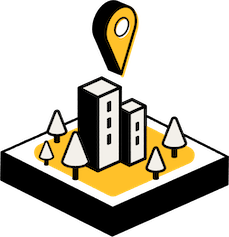 Add your business
How to choose high-quality home care in Kansas City
Choosing between home care agencies in Kansas City can feel overwhelming, so we recommend a step-by-step approach. First, make a list of everything your loved one needs and write it down for future reference. Next, compare that list to what different caretakers provide. If a given agency doesn't offer something you're looking for, they are out. You should have a shortlist in no time flat.
Now, contact your top choices to learn more about their services. You might want to ask if they have expertise in any chronic medical conditions your loved one has, pricing and insurance information, and how fresh hires are trained. Some people also consult referrals at this stage, but some providers use unscrupulous practices to get more referrals than they deserve.
The last step should be a face-to-face meeting between your loved one and a potential caretaker to ensure that they have a solid rapport. If their personalities clash, it probably won't be a good fit.
Facts and trends in Kansas City home health care
How much does home care in Kansas City cost?
We know that you probably don't want to think about price when weighing senior care options, but ensuring that your loved one can afford their care for the rest of their lives is just as important as finding the right provider. The table below provides pricing information for multiple types of elder care per Genworth's annual Cost of Care Survey:
| Cities | Adult Day Health Care | Home Health Aide | Assisted Living (1 BR, Private) | Nursing Home (Semi-Private Room) | Nursing Home (Private Room) |
| --- | --- | --- | --- | --- | --- |
| U. S. National Average | $19,240 | $54,912 | $51,600 | $93,075 | $105,850 |
| Kansas City | $19,500 | $54,912 | $53,520 | $82,125 | $89,425 |
The price of Kansas City elder care hovers around the national average except for cheaper nursing homes. Home care is still more affordable than nursing homes, however, and the opportunity to age in place is priceless to many seniors. Remaining in a familiar environment can dramatically improve your loved one's quality of life.
What should families know about who is receiving and providing care in Kansas City?
Helping a loved one can feel isolating, but you are far from alone. Millions of people are grappling with the same concerns you are every day. The following statistics from Caregiver.org highlight the sheer volume of people who both give and receive home care for adults, sometimes in an unpaid setting:
34.2 million Americans have provided unpaid care to an adult in the past year
39.8 million caregivers provide care to adults with a disability or illness
15.7 million adult family caregivers care for someone with Alzheimer's or dementia
That's a lot of people, but the real takeaway is the number of adults with a disability or illness who require care. Expert caregivers know how to manage conditions such as Alzheimer's and arthritis, but family members may not be as qualified. Seasons can help you find the right caretaker for your loved one's needs, giving you peace of mind.
What services do Kansas City home health care agencies provide?
Home care is a catch-all term that applies to multiple situations. If your loved one requires assistance with basic chores such as meal preparation and cleaning, that's home care. If they need personal hygiene assistance with toileting, bathing, and dressing, that's also home care. Furthermore, seniors who rely on an aide to drive them from place to place are also taking part in home care. Some agencies have different aides for every type of task, while others provide multitalented aides who can help with multiple areas at once. Our Kansas City home care reviews make it easy to find the right type of care for your loved one.
Home care solutions for seniors in Kansas City
We know that admitting your loved one needs more support can be hard, but investing in home care now could improve their quality of life for years to come. Our resources are a tremendous asset for seniors and their families, and we encourage you to use them to help your loved one age in place.