Find more resources in your city!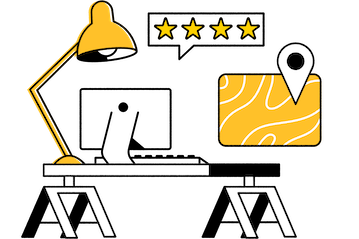 Start Exploring
Should your business be here?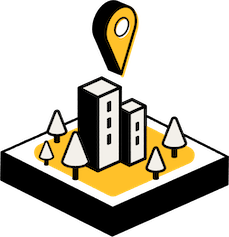 Add your business
How to choose high-quality home care in Houston
Finding the right Houston elder care for your loved one begins with compiling a list of the agencies that provide the services you're searching for. Once you've narrowed it down a little, you can start contacting different providers to discuss your loved one's needs in detail. For example, you'll want to look for caretakers who can provide physical therapy if your loved one has any medical conditions that compromise their mobility. We also recommend bringing up your loved one's budget and insurance at this early stage to help everyone involved avoid awkward conversations later on.
The next step is to learn more about your top choices. Soliciting referrals can be a valuable source of information, but be sure to remember that some caretakers enter contractual relationships with doctors and others that introduce bias to the referral process. The best way to figure out what might be a good fit is to arrange a meeting between your loved one and potential caretakers.
Facts and trends in Houston home health care
How much does home care in Houston cost?
You want the best care for your senior and might say that price is no object, but in truth, price is an important consideration. Forcing your senior to give up the home care services they need because of insufficient funds would be heartbreaking. Genworth's annual Cost of Care Survey provides median pricing information for different types of senior care throughout the U. S., and here's how the Houston market compares to the national average:
| Cities | Adult Day Health Care | Home Health Aide | Assisted Living (1 BR, Private) | Nursing Home (Semi-Private Room) | Nursing Home (Private Room) |
| --- | --- | --- | --- | --- | --- |
| U. S. National Average | $19,240 | $54,912 | $51,600 | $93,075 | $105,850 |
| Houston | $13,650 | $51,480 | $57,000 | $67,525 | $91,615 |
Assisted living is more expensive than the national average, but the costs of a home health aide are actually lower. Aging in place is an increasingly popular choice for seniors because it allows them to live independently, and doing so in Houston is more affordable than in many other parts of the country. Home care is also much more affordable than a nursing home.
Are there specific tasks that seniors in Houston might use home care for?
You might be thinking about personally providing all of the care your loved one needs. Trying to help your senior yourself comes from the right place, but the sheer volume of support that many seniors need can quickly leave you and your family feeling overwhelmed. The following numbers from the National Center for Health Statistics reveal some of the basic things that many seniors need help with:
With over 90% of people in home care needing help with many of these basic tasks, it can be difficult to juggle your own life around the needs of your loved one. Tasks such as bathing and toileting may also be awkward depending on your relationship. Seasons makes it easy to find the best Houston home care agencies so that your loved one gets the support they need without your constant involvement.
What services do Houston home health care agencies provide?
Different seniors require different services, and it's important to choose a provider who can handle everything your loved one needs. For instance, some seniors require "hands-off" help with tasks such as cooking, cleaning, and picking up groceries. A homemaker aide can typically provide these services. If your loved one needs help with bathing, wound care, or occupational therapy, a skilled nursing aide is a better choice. You can also look for a home care provider who can provide both types of services so your loved one doesn't have to rely on too many different people for the assistance they need. You don't want your loved one to feel that their home has a revolving door with all of the people coming in and out.
Home care solutions for seniors in Houston
Deciding to get your loved one in home care can be tough, but it's for their long-term benefit. Seasons offers tons of Houston home care reviews to help you find the right provider whether your loved one needs help managing their money, getting out of bed safely, or daily companionship.