Find more resources in your city!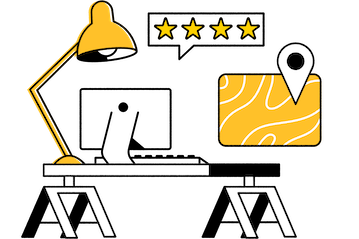 Start Exploring
Should your business be here?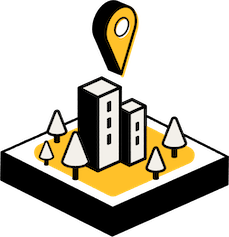 Add your business
How to choose high-quality home care in Hartford
Finding Hartford elder care sounds difficult but isn't so bad if you break it into smaller steps. We encourage family members to begin by listing everything their loved one needs help with: cooking, cleaning, bathing, finances, pet care, transportation, and anything else you can think of. Then, use our listings to figure out which home care agencies in Hartford provide those services and rule out the rest.
You can also learn a lot about home care agencies by simply contacting them and asking for more information. Price is a good thing to discuss if you have a clear budget. Referrals from doctors and past clients can prove invaluable too, but make sure that you are getting trustworthy information before making any decisions. Some caretakers spend money to get others to refer them, and such opinions are obviously biased. Finally, reputable home care agencies will let your loved one meet their potential caretaker before you sign up for anything to ensure a strong rapport.
Facts and trends in Hartford home health care
How much does home care in Hartford cost?
Price is something of a sticking point in Hartford-New Haven elder care because everyone wants to make the best decision for their loved one's quality of care. However, choosing a caretaker you can afford ensures that seniors receive top-notch care for the rest of their lives. The table below compares the cost of different types of senior care in Hartford with the national average as reported by the 2020 Genworth Cost of Care Survey:
| Cities | Adult Day Health Care | Home Health Aide | Assisted Living (1 BR, Private) | Nursing Home (Semi-Private Room) | Nursing Home (Private Room) |
| --- | --- | --- | --- | --- | --- |
| U. S. National Average | $19,240 | $54,912 | $51,600 | $93,075 | $105,850 |
| Hartford & New Haven | $22,750 | $57,200 | $69,030 | $156,950 | $167,900 |
Hartford is an expensive city and the cost of Hartford-New Haven elder care reflects that. If your loved one has insurance, some of their home care expenses may be covered. If not, home care is still more affordable than assisted living or nursing home care and allows seniors to age at home and enjoy their independence.
Will the number of adults needing personal care in Hartford increase?
Caring for a loved one can feel isolating, but you are far from alone. In fact, many people are looking for home care right now. The Administration for Community Living calculated what percentage of people needed help with basic personal care by age bracket in 2018 and came up with the following results:
Age 85 is a clear tipping point, giving you time to prepare for what your loved one may need down the line. Seasons provides comprehensive Hartford home care reviews that you can use to jump-start your research, making it easier to feel prepared when the senior in your life starts needing more support than you may be able to offer.
What services do Hartford home health care agencies provide?
Hartford elder care comes in multiple shapes and sizes, ensuring that all seniors can find a good fit. For example, some seniors need help with household chores such as landscaping, pet care, and meal preparation. Others have specific medical needs that have to be addressed, including equipment maintenance and following a set medication schedule. Still others require a combination of all of these things. We can help you find Hartford home care agencies that specialize in whatever your loved one needs, giving you the peace of mind of knowing that they are being well taken care of. It may even be possible for a single aide to provide all of the required services.
Home care solutions for seniors in Hartford
We understand how difficult it can be to trust somebody else with your loved one's home care, but doing so ensures that they receive excellent care while leaving you free to enjoy your time together. Our Hartford-New Haven home care listings are extensive and can help you choose a caretaker who will meet your lofty expectations.