Find more resources in your city!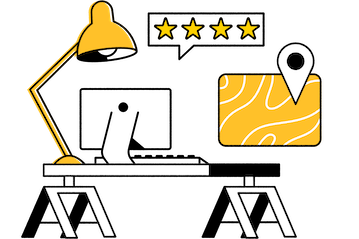 Start Exploring
Should your business be here?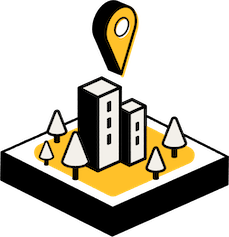 Add your business
How to choose high-quality home care in Grand Rapids
The process of selecting an excellent home care agency in Michigan can be daunting if you're not quite sure how to get started. First, you'll want to choose Kalamazoo home health care providers who offer the services that your loved one needs while meeting their financial and insurance requirements.
Upon choosing a few options, you'll want to arrange to meet with the agencies to learn more about them. Be sure to find out the kind of ownership the agency is under, as well as their requirements for caregivers. Ask questions about their hiring and training policies, emergency procedures that are in place, and their strategy behind creating care plans for their clients. Likewise, you'll want to get to know potential caregivers' qualifications, medical expertise, physical capabilities, and other qualities that can impact the quality of care the senior in your life will receive.
If you've decided that a caregiver and agency meet your requirements, it's time to request referrals. Keep in mind that some agencies and medical professionals have a contractual relationship that incentivizes referrals. Ask questions about these relationships.
Finally, a quality home care agency will help you to arrange a meeting between your loved one and their potential caregiver to determine if they are a good match for one another.
Facts and trends in Grand Rapids home health care
How much does home care in Grand Rapids cost?
Among the many factors that you'll consider when choosing from home care agencies in Battle Creek, cost can be one of the biggest things to consider. The 2020 report released by Genworth covered the annual median costs of different senior services across the United States. Here's how those costs stack up against the annual media costs in the Grand Rapids-Kalamazoo-Battle Creek area:
| Cities | Adult Day Health Care | Home Health Aide | Assisted Living (1 BR, Private) | Nursing Home (Semi-Private Room) | Nursing Home (Private Room) |
| --- | --- | --- | --- | --- | --- |
| U. S. National Average | $19,240 | $54,912 | $51,600 | $93,075 | $105,850 |
| Grand Rapids-Kalamazoo-Battle Creek | $23,660 | $57,200 | $60,000 | $110,139 | $122,001 |
When comparing prices, keep in mind the additional costs that can come with other types of Grand Rapids elder care. For instance, seniors struggling with memory issues may benefit more from aging in place due to the familiar setting, where they can feel comfortable and enjoy their freedom. It can be emotionally distressing as well to uproot your loved one from their environment.
What should caregivers in Grand Rapids know about the types of care people are getting?
There are many types of elder care offered to seniors around the U. S. According to the CDC Survey of Long-Term Care Providers and Services Users in 2016, the most broadly used services including hospice care, residential care communities, and nursing homes, while just over 81 percent receive assistance from home health agencies.
Kalamazoo home care agencies can provide a wealth of advantages for seniors who can benefit from the independence and dignity offered by aging in place. That's why we're here to guide you through the process of selecting high-quality Grand Rapids home care agencies that can provide the services that your loved one needs to feel confident and happy.
What services do Grand Rapids home health care agencies provide?
There are many services that Battle Creek elder care professionals can offer, as widely varied as the individuals who need them. It's crucial to find the solution that is suited to the senior in your life's requirements.
Most services can fall under "hands-on" or "hands-off" services. Hands-off services are any tasks that don't call for physical contact, such as running errands, doing the grocery shopping, and tending to the housework. Alternatively, your loved one can also receive "hands-on" support, such as assistance with dressing and mobility, physical and medical support, and ensuring that they take any prescribed medications that they may have, among others.
Home care solutions for seniors in Grand Rapids
Enlisting the support of a professional caregiver can make a difference in your loved one's quality of life, freedom, and independence as they age in place. In addition, they can ease the stress and workload for informal caregivers. Explore the Grand Rapids home care reviews to start the process of choosing an agency that can help today!