Find more resources in your city!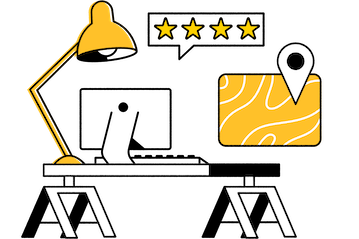 Start Exploring
Should your business be here?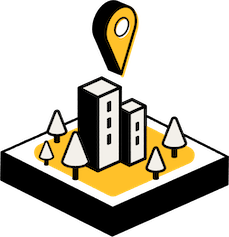 Add your business
How to choose high-quality home care in Detroit
Start by picking the agencies that can provide the services and type of care you seek. Don't forget to ensure they fulfill all budgetary and insurance requirements. After picking some Detroit home care agencies, chat with them about their services and caregivers, how they create their care plans, what their emergency procedures are, as well as their hiring and training policies. It's also important to seek caregivers whose qualifications, experience, and capabilities suit your loved one's needs. For example, if they are not mobile, a caregiver will need the physical abilities to lift and move them when needed, or experience with a specific medical condition might be necessary to help manage their health.
When an agency and caregiver meet your initial requirements, ask for references from doctors, clients, and their families. It would be wise to find out if they make many referrals for the agency and if they have any kind of contractual agreement.
It is incredibly important to ensure that your loved one meets their potential caregiver to see whether they make a good fit. Good home care agencies in Detroit should be more than willing and able to set this meeting up.
Facts and trends in Detroit home health care
How much does home care in Detroit cost?
Selecting the appropriate home care involves the consideration of many different factors, and the cost of care is a very important one. In 2020, Genworth released their annual survey on the median costs of senior care in the U. S. Here you can compare yearly home care agency costs in Detroit, Michigan, with the national median:
| Cities | Adult Day Health Care | Home Health Aide | Assisted Living (1 BR, Private) | Nursing Home (Semi-Private Room) | Nursing Home (Private Room) |
| --- | --- | --- | --- | --- | --- |
| U. S. National Average | $19,240 | $54,912 | $51,600 | $93,075 | $105,850 |
| Detroit | $20,800 | $59,488 | $57,000 | $105,850 | $127,750 |
Although a home health aide costs more than assisted living and day health care, keep in mind the difference in the level of service as well as the emotional cost of moving your loved one to an unfamiliar location. Checking whether your elder's insurance company provides financial assistance for home care can also ease some of the costs.
What should families know about who is receiving and providing care in Detroit?
According to statistics, in the past year, millions of Americans have stretched their physical, emotional, and financial capabilities providing unpaid care to an adult they love, just like you. Whether caring for an adult with a disability or illness, caregivers are doing grocery shopping and other errands, administering medication and completing nursing tasks, assisting with personal hygiene, cooking, and cleaning, among countless other responsibilities.
34.2 million Americans have provided unpaid care to an adult in the past year
39.8 million caregivers provide care to adults with a disability or illness
15.7 million adult family caregivers care for someone with Alzheimer's or dementia
We hope to make your life easier by giving you the guidance and support you need while navigating the search for quality home care for the senior you love. With our help, you can be assured of their happiness, health, safety, and comfort, while also relieving you of the responsibility that comes with being the sole caregiver.
What services do Detroit home health care agencies provide?
For those seniors who are still pretty self-sufficient, there are homemaker aides who can provide them with services such as cooking, cleaning, and running errands like grocery shopping. For those who are in need of more assistance, skilled nursing aides can provide them with nursing services such as personal hygiene assistance, wound care, physical and occupational therapy, and administering medication. There are also aides who offer more comprehensive services if necessary. The services provided in home health care are varied, so you want to make sure that the agencies you're considering offer the type of care your loved one needs.
Home care solutions for seniors in Detroit
Home care agencies in Detroit can ensure that your loved one is well-cared for as they age in place in familiar and comforting surroundings. You can have the time to take care of yourself while resting assured that your loved one is accessing excellent care, emotional and physical support, as well as companionship in a safe and secure environment. Have a look through our Detroit home care reviews to find a provider to meet you and your family's needs.