Find more resources in your city!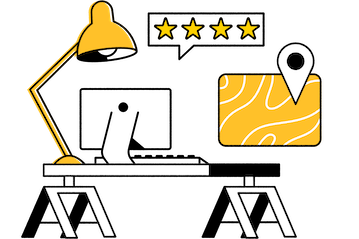 Start Exploring
Should your business be here?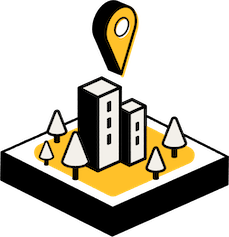 Add your business
How to choose high-quality home care in Columbus
There are a lot of home care agencies in Columbus to choose from, and finding the right one boils down to the specific services your loved one needs. First, make a list of everything the senior in your life needs help with. It could include daily chores like cooking and cleaning, personal hygiene tasks such as bathing, and assistance with medical equipment. Next, use our resources to determine which Columbus home care agencies provide those services.
When you've narrowed down your options, contact each agency for more information on what they do. Some key points you'll want to hit include your budget, insurance considerations, and referrals. Remember that some caretakers enter into agreements to inflate the number of seniors who are referred to their care, so verify the source before trusting everything you hear. You should also ask each agency if they would be willing to arrange a meeting between your loved one and a potential caretaker to ensure a good fit.
Facts and trends in Columbus home health care
How much does home care in Columbus cost?
Money makes the world go round, and it's important to ensure that your mother, father, grandmother, or grandfather has the funds to reap the benefits of home care for the rest of their lives. As such, pricing should be a key aspect of your research. Genworth conducts an annual study of senior care costs throughout the United States, making it easy to compare different options at a glance. Here is how Columbus compares to the average:
| Cities | Adult Day Health Care | Home Health Aide | Assisted Living (1 BR, Private) | Nursing Home (Semi-Private Room) | Nursing Home (Private Room) |
| --- | --- | --- | --- | --- | --- |
| U. S. National Average | $19,240 | $54,912 | $51,600 | $93,075 | $105,850 |
| Columbus, OH | $19,500 | $54,912 | $54,000 | $83,950 | $98,550 |
The costs associated with a home health aide are identical to the national average, and that's great news! It means that your loved one can age at home without paying a premium. Nursing homes are more affordable relative to the national average, but consider the psychological costs of uprooting your loved one and removing their independence before you go that route.
How do the demands of home care affect caregivers in Columbus?
Many people prioritize caring for their loved ones and don't realize the toll caregiving can take on their own lives. Taking care of someone else requires a lot of time and energy, and precisely how much time can be broken down by the age of the informal caregiver. Check out the following stats from caregiver.org:
If your loved one's spouse, child, or friend is their primary caretaker, it's possible that they are feeling overwhelmed by their responsibilities. Seasons can be a great way to find a quality home care agency to ease their burden and help your loved one live life to the fullest, all without compromising the level of care they receive.
What services do Columbus home health care agencies provide?
Home care agencies provide a plethora of different services, and it's important to choose one that can address all of your loved one's needs. For instance, a homemaker aide can drive seniors to doctor's appointments, take care of the laundry, help with technology like computers and smartphones, and provide companionship. If your loved one requires more specialized care such as wound treatment or prescription management, a skilled nursing aide is probably a better option. Some agencies have aides that operate as homemakers and skilled nurses, allowing one person to provide all of the care that the senior in your life needs.
Home care solutions for seniors in Columbus
Some people feel a personal responsibility to meet their loved one's home care needs, but investing in professional home care is often a better option for senior and family caretakers alike. Our Columbus home care reviews make it easy to research local care providers, so use our resources if your loved one could benefit from a helping hand.