Find more resources in your city!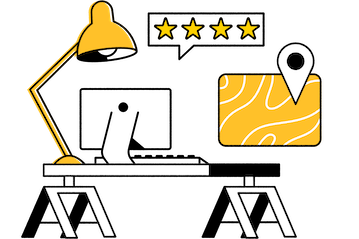 Start Exploring
Should your business be here?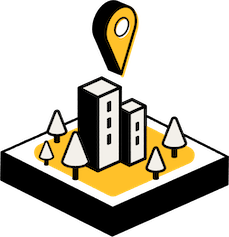 Add your business
How much does home care in Columbus cost?
Many factors can affect the rate that your older loved one can expect to pay for an in-home health aide. According to Genworth's annual survey, the average cost of home health care in Georgia is markedly lower than the average throughout the U. S. This information is hopeful, particularly when one considers the overall value offered by the support provided to your aging loved one.
| | Adult Day Health Care | Home Health Aide | Assisted Living (1 BR, Private) | Nursing Home (Semi-Private Room) | Nursing Home (Private Room) |
| --- | --- | --- | --- | --- | --- |
| U. S. National Average | $20,280 | $61,776 | $54,000 | $94,900 | $108,405 |
| Georgia | $15,600 | $52,624 | $42,420 | $84,133 | $91,250 |
In-home health care can be an invaluable form of support for the senior in your life. They can perform the daily tasks that your senior loved one finds challenging. For example, if your aging relative has trouble lifting heavy laundry baskets, a homemaking aide can take on the chore to leave your older loved one free to focus on other things.
Will the number of adults needing personal care in Columbus increase?
As they age, it's clear that elderly adults increasingly need personal care and support to remain healthy and secure in their homes. While over 70% of adults trust that their spouse or other loved ones will provide long-term care as they age, unpaid and untrained caregivers can experience burnout. Choosing reliable Columbus home care agencies can allow families and seniors alike to feel healthier and happier.
Caregiver burnout can have a variety of impacts on a seniors' loved ones, such as an increased risk of anxiety and depression. With the support of a reliable caregiver, you and your family can reduce the care on your plates, freeing everyone up to take care of themselves and spend time with their aging loved one.
What services do Columbus home health care agencies provide?
While the specific mix of services your senior loved one needs may vary, there is a variety of elder care services offered by home care agencies in Columbus and Opelika, AL. Keep in mind any existing physical or cognitive conditions your aging relative may have when considering the kind of services they will need.
There are two main types of home care services: homemaker assistance and skilled nursing services. Homemaker aides tend to focus on general care tasks, such as doing the laundry, preparing nutritious meals, picking up medications, and more. However, a skilled nursing assistant can provide hands-on services, such as assisting with bathing and other aspects of physical hygiene, changing bandages, and administering medication. Regardless of the type of elder care needed, in-home care can allow your older loved one to enjoy a greater sense of independence, reduced hospital admission, and improved overall quality of life. With our comprehensive guide to choosing home care, you can build a greater understanding of the topic before you start exploring your local options for in-home elder care.
Home care solutions for seniors in Columbus
While it can be difficult to entrust an aging loved one's care to a stranger, it's important to remember that Columbus elder care providers are trained to assist seniors as they age in place. Seniors deserve to age in dignity and comfort. With a professional available to help things run smoothly, the elder in your life can remain secure throughout their final years. Get started with the listings on Opelika and Columbus home care agencies above.