Find more resources in your city!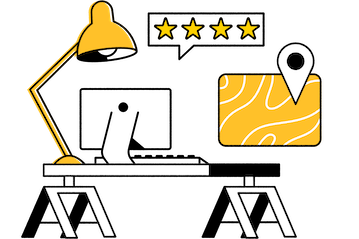 Start Exploring
Should your business be here?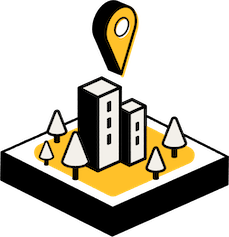 Add your business
How to choose high-quality home care in Chicago
First, pick the agencies that offer the type of care you're seeking. Make sure they meet your loved one's budgetary and insurance needs. Once you've selected some Chicago home care agencies, talk to them about their services and their caregivers. Look for caregivers with the right qualifications for your loved one's needs, including physical ability, experience with specific medical conditions, and emotional support capability. Other things to ask about include the agency's training and hiring policies, emergency procedures, and how they create care plans.
When you determine that an agency and caregiver meet your initial qualifications, you'll want to ask for references such as doctors, clients, and their family members. Find out upfront if those references make a lot of referrals for the agency and if they have any kind of contractual relationship.
Perhaps most importantly, you'll want your loved one to meet with their potential caregiver to make sure they're a good fit. A quality Chicago home care agency should be happy to set this up for you.
Facts and trends in Chicago home health care
How much does home care in Chicago cost?
Your search for home care will take into consideration several factors, including the cost of care. In 2020, Genworth released their annual survey covering the average cost of senior care across the U. S. Here's how annual home care agency costs in Chicago, Illinois, stack up against the national average:
| Cities | Adult Day Health Care | Home Health Aide | Assisted Living (1 BR, Private) | Nursing Home (Semi-Private Room) | Nursing Home (Private Room) |
| --- | --- | --- | --- | --- | --- |
| U. S. National Average | $19,240 | $54,912 | $51,600 | $93,075 | $105,850 |
| Chicago | $19,370 | $60,632 | $59,400 | $96,908 | $102,383 |
While the cost of in-home health care exceeds that of daytime care and assisted living, you should also consider the level of service and the emotional cost of uprooting an elder from a familiar location. Be sure to check with your loved one's insurance company to see if they provide any financial assistance for home care.
Will the number of adults needing personal care in Chicago increase?
You're not alone in your search: the number of people receiving personal home health care increases proportionately with the number of Americans over age 65, and the trend line keeps moving up. More than 10,000 people per day reach this milestone, and between 2020 and 2030, more than 18 million more people will turn 65, expanding the number of elders in home care exponentially.
According to a recent AARP Public Policy Institute survey, more than 50% of people over age 65 will need some type of in-home care at some point in life. That's why we're here to guide you through the steps of finding quality home care for your loved one.
What services do Chicago home health care agencies provide?
The services included in home health care are as varied as the people who need them, and you'll want to choose the solution that best suits your loved one's needs. There are two main categories for the services that home health care agencies provide. Homemaker aides provide more "hands-off" services, like cooking, cleaning, and shopping. Skilled nursing aides provide more "hands-on" nursing services, like personal hygiene assistance, administering medication, wound care, occupational and physical therapy, and more. There are also aides who provide comprehensive services. Make sure that the home health care agencies you're considering offer the right type of care.
Home care solutions for seniors in Chicago
Home care is a great way to keep the senior in your life feeling independent as they age in place. Chicago elder care specialists can provide excellent in-home care and companionship, give family members a break, and ease concerns for your loved one's safety and security. Look through our Chicago home care reviews to find your provider today.