Find more resources in your city!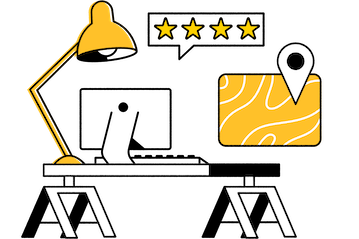 Start Exploring
Should your business be here?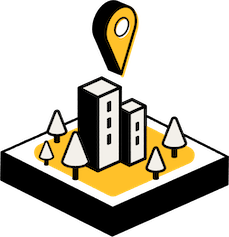 Add your business
Disability, special needs, and long-term care planning in Washington D. C.
If your loved one became incapable of insisting on their wishes, what would happen? A Hagerstown elder care attorney can help them write a living will that ensures their wishes are followed even if your loved one becomes incapacitated. Likewise, a lawyer can help your loved one draft a will that ensures their assets are distributed to heirs according to their wishes. A Washington D. C. elder care attorney can even grant someone power of attorney to control your loved one's affairs when they cannot.
Working with a lawyer can also help seniors get more out of long-term care such as homemaker aides and assisted living. If the senior in your life has untreated wounds, the threat of a lawsuit is often enough to force caretakers to be more proactive. If not, court is always an option. Similarly, a Washington D. C. elder care lawyer can negotiate with the government or insurance companies to ensure that your loved one receives all of the benefits they are entitled to.
Facts and stats on elder care law in Washington D. C.
What are the chances elders in Washington D. C. will fall victim to scams?
Scam artists choose the most vulnerable targets they can, so trusting seniors are more frequently at risk than the general population. The FBI releases an annual report on incidents of senior fraud in the United States by state, including the District of Columbia. Here are the results for 2020:
252 Elderly Fraud Victims in 2020
The relatively low population of Washington D. C. keeps the raw total of fraud cases down, but your loved one should still be wary. An attorney for seniors in Hagerstown can share best practices to avoid fraudsters and prepare legal action if your loved one has been victimized. Seasons makes it easy to find a lawyer, so why leave anything to chance?
What should families in Washington D. C. know about the prevalence of elder abuse?
We would like to think that elder abuse is rare, but unfortunately, the evidence suggests otherwise. One recent study tracked overall elder abuse plus five specific types of elder abuse and determined that it's frightfully common across the spectrum. Here are the specific results of the study in tabular form:
Note that the specific types of abuse have a higher rate than the overall percentage, meaning that some seniors are abused in more than one way. That's terrible, and it could happen to your loved one if you don't take action. A Washington D. C. elder care lawyer can protect your loved one from every form of abuse.
Why should I help the senior in my life find an elder care attorney in Washington D. C.?
If you ask your loved one to find their own attorney for seniors in Washington D. C., they might choose a scammer who's only masquerading as a lawyer. You do not want that to happen. Instead, we recommend doing the research yourself to ensure that your loved one ends up with a qualified professional who truly has their best interests at heart. Your loved one will gain consistent access to legal counsel whenever they feel victimized or coerced into doing something against their wishes, and you will rest easy knowing that your loved one is well protected from scammers and others who mean them harm.
Elder care attorneys in Washington D. C.
Elder abuse is a difficult subject to talk about for all involved, and we understand why you might be hesitant. Your loved one may not want to admit that they need your help, and you don't want to think of your loved one suffering. Still, if you don't stand up for your loved one's rights, who will?