Find more resources in your city!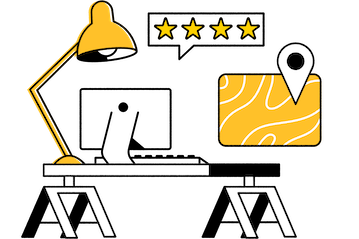 Start Exploring
Should your business be here?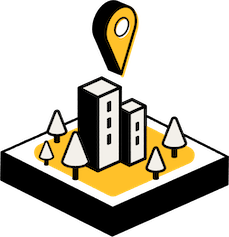 Add your business
Disability, special needs, and long-term care planning in the Twin Cities
Long-term care is an essential tool for seniors because it allows them to keep enjoying life even after they can no longer take care of themselves. However, it may also carry some risks. If your loved one isn't being properly cared for in a nursing home setting, an attorney for seniors in Minneapolis can notify the relevant authorities and pursue the matter in court. If a meal delivery service isn't providing as much nutrition as they are supposed to, a St. Paul elder care attorney can step in and rectify the situation. A lawyer can even help your loved one get medical insurance (including Medicare) to pay for their long-term care.
If your loved one hasn't composed a will yet, a lawyer can ensure that their final wishes are known. Likewise, an elder care attorney in the Twin Cities can ask the court to appoint a guardian for your loved one who can represent their interests in the event of their incapacitation.
Facts and stats on elder care law in the Twin Cities
What are the chances elders in the Twin Cities will fall victim to scams?
Scam artists prefer easy targets, and trusting seniors are among their favorite prey. The FBI keeps annual statistics on the number of elderly fraud victims each year and 2020 was one of the worst years on record due in part to COVID-19. Here is how many of those victims lived in the state of Minnesota:
1,542 Elderly Fraud Victims in 2020
If you think that there is any chance at all that your loved one has been victimized by a scammer, you should report it to the authorities and contact a Twin Cities elder care lawyer immediately. Your loved one's case may have a time-sensitive component that makes it more difficult to prosecute once time has passed.
What are some signs that a Twin Cities senior is a victim of elder care abuse?
Elder care abuse is dramatically underreported thanks in part to how difficult it can be to see. There isn't always telltale bruising or a paper trail, after all. The National Center on Elder Abuse (or NCEA) recognizes five separate types of elder abuse and provides examples of how each could manifest below:
Physical Abuse

bruises, wounds, cuts, fractures, sprains, or other signs of physical trauma
recent falls
signs of punishment such as evidence of physical restraint
medication overdoses

Psychological Abuse

emotional distress or withdrawal
lack of self-care
lower self-esteem or feeling of despair and worthlessness
dementia behaviors like biting, rocking, and sucking

Sexual Abuse

bruises and abrasions in the chest or genital region
STDs, bleeding, and trauma in genital areas, genital infections
increased anxiety or depression
agitation, restlessness, and sleep disturbances

Financial Abuse

sudden changes in bank account or to a will or other financial documents
disappearance of funds, possessions
poor financial decisions
unpaid bills and other financial distress
anxiety and depression
malnutrition

Neglect

unsanitary or unsafe living conditions
personal hygiene issues
untreated bed sores
untreated/unattended health issues
malnutrition or dehydration
It's worth noting that elder care abuse doesn't have to be intentional. If your loved one has a bad caretaker who does not treat their bed sores or is forced to live in an unsanitary environment because the cleaning people stopped showing up, a Twin Cities elder care attorney can still pursue the case.
Why should I help the senior in my life find an elder care attorney in the Twin Cities?
An attorney for seniors in the Twin Cities can protect your loved one from financial scammers, act as a barrier between the senior in your life and any disgruntled family members, and provide invaluable counsel for any legal disputes involving your loved one. We think that's enough reason to look for an elder care attorney in St. Paul, but the psychological benefits can be significant as well. Your loved one will get peace of mind from knowing that they have legal advice should they need it, while you'll rest easy knowing that you took a proactive step by finding your loved one an elder care lawyer in Minneapolis.
Elder care attorneys in the Twin Cities
Elder abuse isn't easy to discuss, and that's exactly what scammers and others with nefarious intent are banking on. Talk to your loved one about the possibility of elder abuse today and use our free resources to contact a lawyer if you don't like anything you hear. Your loved one will thank you.