Find more resources in your city!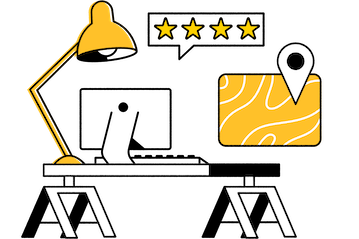 Start Exploring
Should your business be here?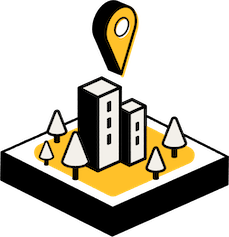 Add your business
Disability, special needs, and long-term care planning in Tampa
One of the best reasons to work with an elder care attorney in Tampa is to get their help with preparing your loved one for the future. Older adults need to plan for a variety of scenarios, including incapacitation, unique health needs, and long-term care requirements. An attorney for seniors in Tampa can help the senior in your life be ready for these events by preparing a durable power of attorney for them. A Sarasota elder care attorney can get that created for your loved one to give them peace of mind. With this, you can be sure that your loved one is ready for the future — regardless of what it may bring.
Many seniors want to make sure that they have a solid end-of-life plan in place before the need for one arises. A Sarasota elder care lawyer can also help your loved one set up documents that save them from treatments they don't want if they should become incapacitated.
Facts and stats on elder care law in Tampa
What are the chances elders in Tampa will fall victim to scams?
Unfortunately, older adults are a popular target for scam artists. That's another good reason to sign up the older adult in your life to work with a St. Petersburg elder care attorney. Take a look at this FBI Internet Crimes Report to get a closer look at how this problem impacts older adults in Florida.
9,252 Elderly Fraud Victims in 2020
As the data shows, there were over 9,200 victims of elderly fraud in the state of Florida in 2020 alone. That's a significant figure, which proves that there's a real risk to older adults in the state. Hiring a St. Petersburg elder care attorney could help keep your loved one safe from this.
What types of mistreatment do elder care attorneys in Tampa pursue?
A Tampa-St. Pete elder care attorney can help your loved one with a wide variety of legal issues, including abuse and neglect. Take a look at this breakdown of NCEA information to get a more detailed idea of the issues that a Tampa-St. Pete elder care lawyer can address.
Physical Abuse

Intentional or reckless use of physical force or physical coercion that could cause:

bodily injury
physical pain
Impairment

Sexual Abuse

Non-consensual sexual contact of any kind with an older adult

Emotional or Psychological Abuse

Infliction of anguish, pain, or distress through verbal or nonverbal acts such as:

verbal assaults
insults
threats & intimidation
humiliation
isolation
harassment

Financial Abuse

Illegal or improper use of an elder's funds, property, or assets such as:

misusing or stealing money or possessions
coercing or deceiving an older person into signing any document (e.g., contracts or will)
improper use of conservatorship, guardianship, or power of attorney
financial scams

Neglect

Refusal or failure to fulfill any part of a person's obligations or duties of care to an elder such as:

food & water
clothing
shelter
personal hygiene
medicine
comfort
personal safety
The information shows that older adults are particularly vulnerable to many different forms of abuse. If your loved one is experiencing any mistreatment, find an elder care lawyer who specializes in the specific issue you're dealing with. Always work with an attorney who has experience in advocating for seniors.
Why should I help the senior in my life find an elder care attorney in Tampa?
You want older loved ones in your life to live out their days as peacefully as possible. Elder care lawyers make sure that this can happen. They can give you peace of mind knowing that the older adult in your life isn't going to get taken advantage of by a trusted advisor, caretaker, or even a relative.
Attorneys can also make your loved one feel better by giving them clarity and peace of mind about what's going to happen after they pass. A lawyer can help them create a plan that they feel good about. It's one of the best reasons to hire an elder care attorney.
Elder care attorneys in Tampa
When you're ready to hire an attorney in the Tampa area, use the free resources above to help your loved one choose an exceptional elder care lawyer. This local information can help you find an attorney who can help the senior in your life age with security.