Find more resources in your city!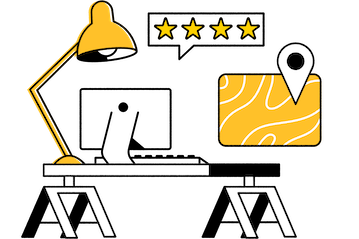 Start Exploring
Should your business be here?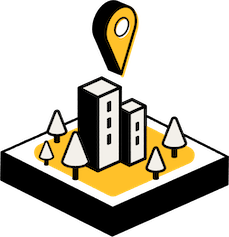 Add your business
Disability, special needs, and long-term care planning in San Diego
Would your loved one's wishes be honored if they became incapacitated? A San Diego elder care attorney can help your loved one create a living will that clearly spells out how they wish to be treated in a potential end-of-life scenario. They can also give a trusted person the power of attorney over your loved one's affairs, including you if you're up for it. If not, an attorney for seniors in San Diego can ask the court to appoint a guardian for your loved one's interests.
If your loved one is in a nursing home or comparable long-term care facility, their lawyer can ensure that they are treated fairly. They can also call your loved one's insurance provider or a governmental agency to ensure that your loved one is receiving the financial help that they deserve. Trying to do that yourself can be far more difficult than you might expect.
Facts and stats on elder care law in San Diego
What are the chances elders in San Diego will fall victim to scams?
Your loved one may be overly willing to talk to strangers, some of whom may be looking to enrich themselves at your loved one's expense. The Federal Bureau of Investigations keeps an annual record of the number of elderly fraud victims each year and determined that 2020 was a bad year. Here is how many cases happened in California:
12,534 Elderly Fraud Victims in 2020
That is a lot of victims, and the real number is likely even higher considering that many elder abuse cases are never reported to the authorities. An elder care attorney in San Diego can help you determine if your loved one has fallen victim to a scam and advise you on the best way to proceed.
What are some signs of elder abuse that caregivers in San Diego should look for?
We all like to believe that we would know if our loved one was the victim of elder abuse, but the signs aren't always easy to see. The NCEA (or National Center on Elder Abuse) has compiled the following list of types of abuse and a few potential indicators to help you spot them:
Physical Abuse

bruises, wounds, cuts, fractures, sprains, or other signs of physical trauma
recent falls
signs of punishment such as evidence of physical restraint
medication overdoses

Psychological Abuse

emotional distress or withdrawal
lack of self-care
lower self-esteem or feeling of despair and worthlessness
dementia behaviors like biting, rocking, and sucking

Sexual Abuse

bruises and abrasions in the chest or genital region
STDs, bleeding, and trauma in genital areas, genital infections
increased anxiety or depression
agitation, restlessness, and sleep disturbances

Financial Abuse

sudden changes in bank account or to a will or other financial documents
disappearance of funds, possessions
poor financial decisions
unpaid bills and other financial distress
anxiety and depression
malnutrition

Neglect

unsanitary or unsafe living conditions
personal hygiene issues
untreated bed sores
untreated/unattended health issues
malnutrition or dehydration
On their own, some of these could be red herrings, but you should look into anything that strikes you as suspicious. A private San Diego elder care attorney can review your loved one's situation and help you figure out if elder care abuse is taking place. If it is, you'll have legal counsel standing by to help you navigate the next steps.
Why should I help the senior in my life find an elder care attorney in San Diego?
If your loved one tried to find a San Diego elder care lawyer on their own, they may accept the first candidate they came across without doing their due diligence. The result could be the very type of scam you're trying to avoid. Instead, why not use the free resources on Seasons to find your loved one a great lawyer who you can trust? Your loved one will enjoy the peace of mind that comes with having access to a legal professional, and you will rest easy knowing that a knowledgeable San Diego elder care lawyer has your loved one's back.
Elder care attorneys in San Diego
Discussing elder abuse is an uncomfortable topic, but allowing it to go unnoticed and unpunished is something that you simply cannot do to your loved one. Let us help you find a qualified elder care lawyer today so that your loved one has access to what they need to defend their rights.