Find more resources in your city!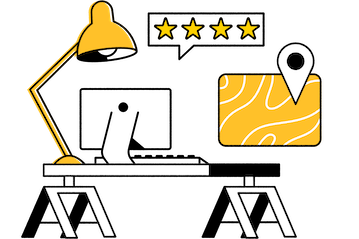 Start Exploring
Should your business be here?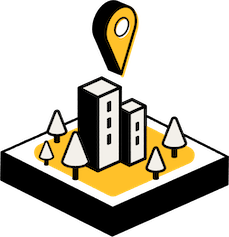 Add your business
Disability, special needs, and long-term care planning in Phoenix
In order for your loved one to protect themselves in the case that they become mentally or physically incapacitated in the future, they might want to meet with an attorney for seniors in Prescott who specializes in planning for disability or special needs. They can help your loved one develop a living will, which enumerates the measures they want or do not want when end-of-life decisions need to be made. Seniors can also set up a durable power of attorney that assigns someone they trust to make financial and medical decisions for them should they become unable to do so for themselves.
It's also important for seniors to plan for long-term care they may one day need. This can be care in a nursing home, an assisted living facility, or their own home. A Phoenix elder care attorney can help them deal with health insurance and other benefits like Medicare, Medicaid, and veterans' benefits.
Facts and stats on elder care law in Phoenix
What are the chances elders in Phoenix will fall victim to scams?
It's distressing to learn how many older adults are the victims of financial scams each year. Because the elderly may suffer from cognitive decline and tend to be wealthier than other generations, they are frequently the targets of scam artists. A 2020 report by the FBI Internet Crimes Commission indicates how many older adults reported fraud in a one-year period in Arizona.
3,053 Elderly Fraud Victims in 2020
According to research conducted by the NCEA (National Center on Elder Abuse), for every one scam victim who reports the fraud, there are 24 more victims who stay silent out of embarrassment, fear, or for other reasons. If that holds true, the actual number of elderly scam victims in Arizona is more than 75,000.
Who are the people who commit crimes against the elders of Phoenix?
You would hope that the people who commit these scams and other, more personal types of elder abuse would be strangers. Unfortunately, a study done by the NCOA (National Council on Aging) reveals that a large number of perpetrators of elder abuse are the people who are closest to the aged.
Type of Elder Abuse
Psychological Abuse
Physical Abuse
Neglect
Financial Abuse
Sexual Abuse
Most Frequent Offender(s)
Partner

Spouse

Partner

Spouse

Adult Children
Family Members

Care Workers

Partner

Partner

Spouse

Acquaintances
This can make it difficult for you if you suspect your loved one is a victim of abuse as they may be hesitant to blame someone with whom they have a close relationship. Rather than dealing with the situation on your own, it's best that you help your loved one work with a qualified attorney for seniors in Phoenix.
Why should I help the senior in my life find an elder care attorney in Phoenix?
You may think it's somebody else's responsibility to look out for the aging adult in your life. You may feel that it's none of your business, for example, if your loved one's spouse is neglecting your grandparent or another relative. But just imagine how you would feel if something serious happened to your loved one and you could have spoken out, but did not. You don't need to put yourself in the middle of family business. You can seek the assistance of a professional Prescott elder care attorney who knows what steps to take to protect your loved one and who doesn't have a personal stake in the situation.
Elder care attorneys in Phoenix
Whether your loved one needs the assistance of an elder care attorney in Phoenix to plan for their future or they need help to get out of a bad situation, you can gain peace of mind by taking the responsibility to secure help for them. Allow us to help you locate the right Phoenix elder care lawyer for the senior in your life today.