Find more resources in your city!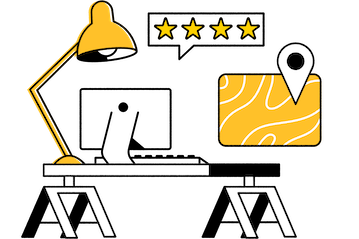 Start Exploring
Should your business be here?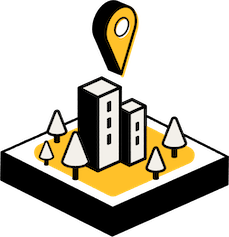 Add your business
Disability, special needs, and long-term care planning in Philadelphia
An elder care attorney in Philadelphia can help you put the legal safeguards in place that your loved one needs. This can include health directives and preferences in the form of a living will. It can also include the creation of a durable power of attorney, which allows the lawyer or other designated representative to handle various legal, business, and financial matters for the client which can include dealing with insurance companies, banks, and federal organizations like the Department of Veterans Affairs.
Working with an attorney can also help put into place a long-term care plan that can allow your loved one to age in place for as long as possible. If home care is no longer sufficient, having an alternative plan that was previously approved by your loved one ensures that not only are their wishes being honored, but also takes the pressure off of family members who would otherwise have to try to determine what was best on their own.
Facts and stats on elder care law in Philadelphia
What are the chances elders in Philadelphia will fall victim to scams?
According to a recently released report from the FBI, more than 100,000 seniors were the victims of scams in the United States in 2020. They lost nearly $1 billion combined. Two of the most common types affecting people include non-payment or non-delivery of products and confidence or romance scams.
3,543 Elderly Fraud Victims in 2020
Pennsylvania was ranked seventh in the nation for the number of elderly who were scammed. This represented a combined loss of more than $23 million. While these are shocking numbers, it's even more disconcerting when you realize that this only represents the number of scams that were recognized and subsequently reported by victims. The true number may be far greater.
What should families in Philadelphia know about the prevalence of elder abuse?
The prevalence of elder abuse is equally hard to determine as the numbers only recognize reported and verified cases. The number of seniors who are abused without anyone ever knowing that it has happened could be far greater. However, a study that attempted to synthesize past research indicates that approximately one in six seniors are abused.
If one in six seniors are abused, that is more than 140 million people worldwide who are in danger of physical, psychological, financial, or some other form of abuse. One way to help mitigate the chances that someone you love will be abused is by having an elder care lawyer as part of your loved one's support team.
Why should I help the senior in my life find an elder care attorney in Philadelphia?
Ensuring that the senior in your life has access to an experienced Philadelphia elder care lawyer can help secure a future for them that involves less vulnerability in all areas of their life.
. A Philadelphia elder care attorney can also help provide guidance on estate planning so that you and your loved one have peace of mind that family treasures will be thoughtfully dispersed to loved ones and that arrangements won't be a burden on the family. Of course, these are not topics that anyone enjoys thinking about or planning for, but having a plan in place ultimately provides a safety net for seniors who may otherwise be taken advantage of as they grow older.
Elder care attorneys in Philadelphia
Seasons understands that finding the right Philadelphia elder care lawyer is an essential component in preparing for your or your loved one's golden years. A legal professional can guide you through the intricate legal steps of elder care. Let us help you get started today so that you have greater confidence in the future.