Find more resources in your city!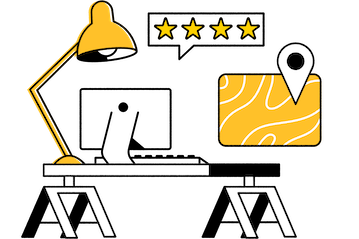 Start Exploring
Should your business be here?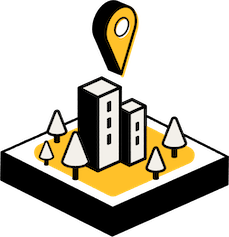 Add your business
Disability, special needs, and long-term care planning in Orlando
An attorney for seniors in Orlando is not only needed when they are in harm's way. There is a lot of planning that comes with aging. Seniors should consider planning for a time when they are no longer physically or mentally able to make decisions for themselves. By deciding in advance who they trust to make decisions for them, and having it put into a living will or a durable power of attorney, your loved one can be secure that their wishes will be followed when they can no longer make them known.
Melbourne elder care lawyers can also help your loved one plan for long-term care in a nursing home, assisted living facility, or in their home. This kind of assistance focuses on the services seniors need to live safely when they can't take care of themselves. Their Daytona Beach elder care attorney can help them deal with Medicare, Medicaid, or veterans' benefits.
Facts and stats on elder care law in Orlando
What are the chances elders in Orlando will fall victim to scams?
Because seniors don't always report it when they have been the victim of a scam, it's hard to know how many have actually been victimized by unscrupulous scam artists each year. A 2020 report by the FBI Internet Crimes Commission indicates how many older adults reported being victims of scams in Florida in a one-year period.
9,252 Elderly Fraud Victims in 2020
According to the NCEA, for every one senior who reports being the victim of financial fraud, there are 24 more who do not report it. If that held true, almost a quarter of a million elderly people were scammed in a one-year period. If you suspect your loved one to be one of these people, contact an Orlando elder care attorney to discuss their options with them.
What are some signs of elder abuse that caregivers in Orlando should look for?
How are you to know if your loved one is being victimized, either financially, physically, psychologically, or even sexually? Some signs are obvious, such as the presence of bruises, and others are more insidious, such as feelings of despair and worthlessness. The NCEA has published the following list so you can look out for these symptoms in your aging loved one.
Physical Abuse

bruises, wounds, cuts, fractures, sprains, or other signs of physical trauma
recent falls
signs of punishment such as evidence of physical restraint
medication overdoses

Psychological Abuse

emotional distress or withdrawal
lack of self-care
lower self-esteem or feeling of despair and worthlessness
dementia behaviors like biting, rocking, and sucking

Sexual Abuse

bruises and abrasions in the chest or genital region
STDs, bleeding, and trauma in genital areas, genital infections
increased anxiety or depression
agitation, restlessness, and sleep disturbances

Financial Abuse

sudden changes in bank account or to a will or other financial documents
disappearance of funds, possessions
poor financial decisions
unpaid bills and other financial distress
anxiety and depression
malnutrition

Neglect

unsanitary or unsafe living conditions
personal hygiene issues
untreated bed sores
untreated/unattended health issues
malnutrition or dehydration
If you notice that your loved one is exhibiting any of these signs, first talk to them to see if they are able or willing to talk about what has been going on. Ask if you can help them find an elder care attorney in Melbourne to assist them in getting out of the situation. If they're unable or unwilling to talk to you, you can always take action on their behalf.
Why should I help the senior in my life find an elder care attorney in Orlando?
It is likely that your aging loved one took care of you when you were younger and unable to care for yourself. Your parent provided food, clothing, shelter, and made sure you got a quality education. Maybe your aunt or grandparent taught you how to knit or throw a football. Now they're at a stage of their life when they need your help. Society works best when the cycle of caring includes younger members of a family taking care of their elderly relatives. Not only that, but you will have increased peace of mind, knowing your loved one is well cared for.
Elder care attorneys in Orlando
Helping your loved one find a qualified elder care attorney in Orlando is an excellent way to make sure their end-of-life decisions are respected and they are safe and secure in their living and care situation. Review our listings today to find the best Orlando elder care lawyer for your loved one today.