Find more resources in your city!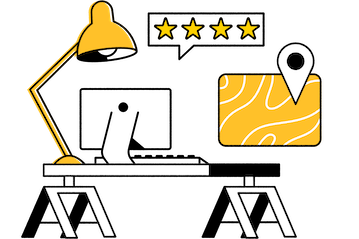 Start Exploring
Should your business be here?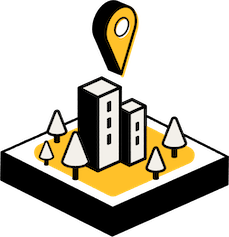 Add your business
Disability, special needs, and long-term care planning in New Orleans
An attorney for seniors in New Orleans can help your loved one navigate any aspect of the aging process. If your loved one is worried about somebody else superseding their wishes during an end-of-life scenario or after their passing, a lawyer can help them write a will so that their wishes are known. Likewise, an experienced New Orleans elder care attorney can ask the court to appoint a conservator to manage your loved one's affairs if they cannot or will not do so on their own.
If your loved one is using long-term care services such as Meals on Wheels or a financial planner to age in place, their attorney can ensure that all of their caretakers are doing their jobs. Furthermore, an elder care attorney in New Orleans can make sure that insurance companies and governmental entities alike pay for all of the services your loved one is entitled to.
Facts and stats on elder care law in New Orleans
What are the chances elders in New Orleans will fall victim to scams?
Scam artists know that many seniors are desperate for companionship and don't hesitate to use that fact to their advantage. The FBI keeps an annual tally of how many elderly fraud cases are reported in the country and by state, and here is how Louisiana fared in the 2020 report:
855 Elderly Fraud Victims in 2020
Other states may have higher figures, but we think the only acceptable amount would be zero. If you think that your loved one is the victim of any form of elder abuse, please speak with a certified New Orleans elder care lawyer today to better understand your loved one's rights.
Who are the people who commit crimes against the elders of New Orleans?
You probably think that strangers pose the greatest risk to your loved one, but friends and family members are often the culprits in cases of elder abuse. The NCOA (or National Council on Aging) recognizes five distinct types of elder abuse and lists who is most likely to commit each one in the following table:
Type of Elder Abuse
Psychological Abuse
Physical Abuse
Neglect
Financial Abuse
Sexual Abuse
Most Frequent Offender(s)
Partner

Spouse

Partner

Spouse

Adult Children
Family Members

Care Workers

Partner

Partner

Spouse

Acquaintances
We'd like to tell you that your loved one can trust their spouse and adult children, but the numbers indicate that this is not the case. Thankfully, a trustworthy New Orleans elder care lawyer can watch your loved one's back and ensure that everything is on the up-and-up. If it isn't, their attorney can take swift legal action.
Why should I help the senior in my life find an elder care attorney in New Orleans?
A great lawyer can protect your loved one from fraudsters, shield them from family members or others who may mean them harm, and just provide somebody trustworthy to talk to. The key to finding a great elder care attorney is doing your research, and your loved one may not be equipped to do that on their own. We encourage you to use our resources to do the legwork and ensure that your loved one gets the satisfaction of working with a great lawyer while you know that their interests are protected. Otherwise, your loved one may make a bad choice and trust someone untrustworthy.
Elder care attorneys in New Orleans
We know that you don't want to think about your loved one being forced to skip dinner at a nursing home or having to constantly deal with traumatic emotional abuse, so take action today! Seasons is a great place to start looking for a qualified elder care attorney who can answer any questions you may have.