Find more resources in your city!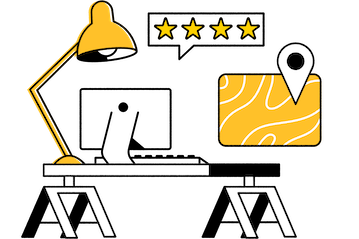 Start Exploring
Should your business be here?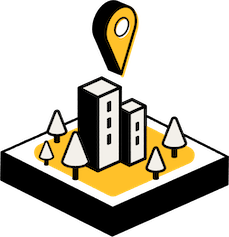 Add your business
Disability, special needs, and long-term care planning in Miami
One of the biggest benefits that a Miami-Ft. Lauderdale elder care lawyer can provide is assistance with the quagmire of long-term care. Services such as meal delivery and assistance with household chores are vital to helping seniors age in place, but the paperwork that goes into paying for them can be a nightmare. If Medicare or your loved one's insurance provider isn't paying their fair share, a Miami elder care lawyer can force them to open up their wallet. The same holds if your loved one is relying on the VA or Medicaid to help pay for shelter.
Likewise, your loved one's representative can file the paperwork to grant you or another trusted individual power of attorney over your loved one's affairs. If that isn't an option, they can ask the court to name a guardian for your loved one's estate instead. Either way, your loved one will have their voice heard even if they become incapacitated for any reason.
Facts and stats on elder care law in Miami
What are the chances elders in Miami will fall victim to scams?
Scam artists generally look for easy marks, and trusting seniors are one of the easiest populations for them to exploit. The FBI keeps an official record of elderly fraud cases and releases an annual report that breaks them down by state. Here is how many elder fraud cases were reported in 2020:
9,252 Elderly Fraud Victims in 2020
Florida has more reported cases than most other states, so you and your loved one have to be especially careful. If money is disappearing from your loved one's bank account without any explanation, it is best to contact a Ft. Lauderdale elder care lawyer with any questions you might have.
What types of mistreatment do elder care attorneys in Miami pursue?
An elder care attorney in Miami can pursue nearly any kind of mistreatment as elder abuse even if it doesn't seem like abuse at first glance. For example, insults can be considered psychological abuse. The National Center on Elder Abuse (or NCEA) defines five types of elder abuse as illustrated by the following bullet points:
Physical Abuse

Intentional or reckless use of physical force or physical coercion that could cause:

bodily injury
physical pain
Impairment

Sexual Abuse

Non-consensual sexual contact of any kind with an older adult

Emotional or Psychological Abuse

Infliction of anguish, pain, or distress through verbal or nonverbal acts such as:

verbal assaults
insults
threats & intimidation
humiliation
isolation
harassment

Financial Abuse

Illegal or improper use of an elder's funds, property, or assets such as:

misusing or stealing money or possessions
coercing or deceiving an older person into signing any document (e.g., contracts or will)
improper use of conservatorship, guardianship, or power of attorney
financial scams

Neglect

Refusal or failure to fulfill any part of a person's obligations or duties of care to an elder such as:

food & water
clothing
shelter
personal hygiene
medicine
comfort
personal safety
That list can be a lot to take in, and nobody could blame you if you can't process it all immediately. Miami-Ft. Lauderdale elder care attorneys are well-versed in all areas of elder care law and can provide a trustworthy action plan if needed. Your loved one's safety and happiness should always take top priority.
Why should I help the senior in my life find an elder care attorney in Miami?
An attorney for seniors in Miami provides peace of mind by giving your loved one consistent access to expert legal advice whether they feel that they are being mistreated in a nursing home, ripped off by a fraudster, forced into accepting medical treatment against their will, or taken advantage of by a significant other. Unfortunately, trusting your loved one to find a Miami elder care lawyer by themselves could lead to the wrong person ending up in their circle of trust. Instead, use our free resources to find your loved one an excellent attorney who can represent their interests with aplomb. You won't regret it.
Elder care attorneys in Miami
Talking about elder abuse is likely uncomfortable for you and your loved one, but that doesn't mean you can just sweep it under the rug. If your loved one needs help, they need access to an elder care attorney in Ft. Lauderdale who can stick up for their rights. Our resources help facilitate that.