Find more resources in your city!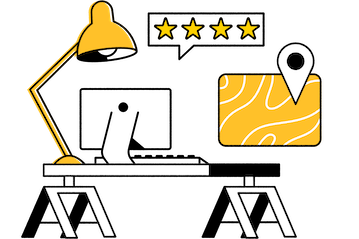 Start Exploring
Should your business be here?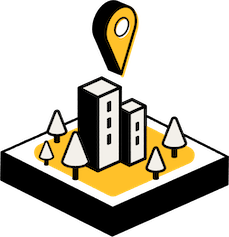 Add your business
What are the chances elders in Lansing will fall victim to scams?
It's common for the loved ones of older adults to assume that they won't fall victim to a financial scam. But there are many types of scams out there, and some seem totally legitimate until money and possessions have already been stolen. Here is a look at incidences of elderly fraud in Michigan in 2020:
Michigan had 2,499 elderly fraud victims in 2020.
Resulting in $ 18,844,350 total losses.
If you're concerned that your senior could become a victim of elderly fraud, it's important to learn about the different types of scams out there to know what to avoid. Some common scams include government impersonation scams, robocalls, lottery scams, and phishing emails. Learn more about these and others to pick up on signs that fraud is possible. If your senior has already been victimized, finding an attorney who specializes in Lansing elder law could help them recover financial damages.
Who are the people who commit crimes against the elders of Lansing?
While most close family members and friends aim to provide the best care possible to their aging loved one, there is a small minority of caregivers who abuse the trust they've been granted. Sometimes, it's not easy to recognize that an older adult is being abused. Signs to look for include depression or confusion, isolation, bruises or scars, bed sores, or changes in financial habits. If you think your elderly loved one is being harmed, it's important to seek help immediately. Also, working with a Lansing elder care attorney can ensure your senior has proper legal representation.
How can I help the senior in my life find an elder care attorney in Lansing?
It's easy to feel intimidated by the idea of searching for a skilled elder care attorney in Lansing. If you're not used to handling legal matters, you might be unsure of how to choose the right assistance. One way to begin is by identifying your senior loved one's legal needs. Does your senior need help with estate planning? Are they interested in creating medical directives or a will? Is a power of attorney necessary? Does your senior want representation for elder law litigation?
After you identify your elderly loved one's needs, you can begin searching online for an attorney for seniors in Lansing who provides the right services. You can also check the National Academy of Elder Law Attorneys (NAELA), which offers a helpful attorney finder. Learn even more about this topic by reviewing our comprehensive guide to choosing an elder care lawyer.
Elder care attorneys in Lansing
Locating an expert elder care attorney in Lansing or Jackson can enhance your senior's life in many ways. Whether your older loved one wants justice after being harmed or would like to safeguard their assets from the possibility of financial abuse, the right attorney can provide valuable assistance. Allow Seasons to help you find an expert. Browse our listings for Lansing elder law attorneys today.