Find more resources in your city!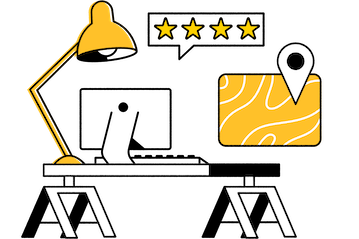 Start Exploring
Should your business be here?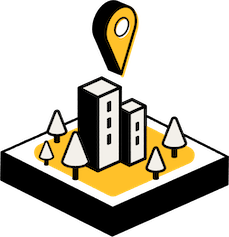 Add your business
Disability, special needs, and long-term care planning in Kansas City
One of the best reasons to engage a Kansas City elder care lawyer is for the help they can provide with long-term care. You probably think of nursing homes and similar facilities when you hear long-term care, but meal delivery, senior transportation, and anything else that facilitates aging in place also qualifies. Not only can a lawyer ensure that your loved one makes the most of these services, but they can also battle it out with insurance companies, Medicare, Medicaid, the Department of Veteran Affairs, and anybody else who should be providing financial assistance to your loved one.
If your loved one becomes incapacitated, a Kansas City elder care attorney can ensure that their interests are still represented. A living will gives physicians a clear plan for end-of-life scenarios, while guardianship allows somebody else to manage your loved one's affairs for them. You can even discuss power of attorney arrangements if you want a more hands-on role.
Facts and stats on elder care law in Kansas City
What are the chances elders in Kansas City will fall victim to scams?
Some seniors feel lonely and will talk to anybody willing to give them the time of day, including scammers with nefarious intent. The Federal Bureau of Investigations releases an annual report on elderly fraud cases and determined that cases were up in 2020. Here is how many of those victims lived in Missouri:
1,578 Elderly Fraud Victims in 2020
Many elder abuse cases are never reported to the authorities, so the statistics above reveal only a small portion of a larger picture. If you suspect that your loved one was tricked into paying for something they don't need, we recommend contacting an experienced attorney for seniors in Kansas City immediately.
What are some signs of elder abuse that caregivers in Kansas City should look for?
Large bruises and drained bank accounts are easy to spot, but other forms of elder abuse can be more challenging to piece together. The checklist below from the National Center on Elder Abuse (NCEA) identifies five different types of abuse and a few (not all) of the telltale signs corresponding to them:
Physical Abuse

bruises, wounds, cuts, fractures, sprains, or other signs of physical trauma
recent falls
signs of punishment such as evidence of physical restraint
medication overdoses

Psychological Abuse

emotional distress or withdrawal
lack of self-care
lower self-esteem or feeling of despair and worthlessness
dementia behaviors like biting, rocking, and sucking

Sexual Abuse

bruises and abrasions in the chest or genital region
STDs, bleeding, and trauma in genital areas, genital infections
increased anxiety or depression
agitation, restlessness, and sleep disturbances

Financial Abuse

sudden changes in bank account or to a will or other financial documents
disappearance of funds, possessions
poor financial decisions
unpaid bills and other financial distress
anxiety and depression
malnutrition

Neglect

unsanitary or unsafe living conditions
personal hygiene issues
untreated bed sores
untreated/unattended health issues
malnutrition or dehydration
Did you know that anxiety can indicate financial abuse or that sexual abuse of seniors even existed? A Kansas City elder care lawyer can review the particulars of your loved one's situation and help you determine if you have a case. If yes, they can advise you on how to proceed.
Why should I help the senior in my life find an elder care attorney in Kansas City?
Many scam artists pretend to be senior advocacy lawyers to get trusting seniors to trust them with their retirement accounts, a situation that never ends well. You can save your loved one some trouble by handling the research yourself, giving you the peace of mind that comes with knowing your loved one has a fantastic lawyer. Your loved one will also appreciate having access to expert advice and support whenever they need it, to say nothing of the built-in protection that a lawyer provides against scammers, fraudsters, and even family members who have turned against your loved one. Seasons is a great unbiased source of information to get started with.
Elder care attorneys in Kansas City
We understand that asking your loved one if they need an elder care attorney can be uncomfortable. What if they say yes or refuse to answer the question? Still, you have to do it because it's the first step toward protecting the senior in your life from others. And yes, we can help.