Find more resources in your city!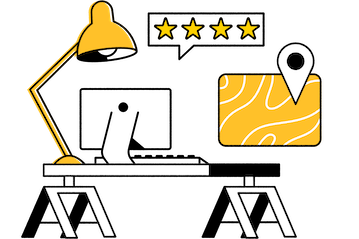 Start Exploring
Should your business be here?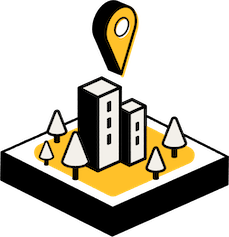 Add your business
Disability, special needs, and long-term care planning in Indianapolis
The reality is that some seniors may face a time when they are no longer able to look after themselves or make decisions about their care. Before this ever happens, it's a good idea to work with an Indianapolis elder care lawyer to get the proper legal protections in place. A living will and figuring out power of attorney can ensure your loved one is cared for in the way they prefer if they should face disabilities or any other special needs, or if they need to go into long-term care.
Planning ahead can avoid any disputes with caretakers and medical professionals, and it can keep caregivers from infighting. Additionally, an Indianapolis elder care attorney can be there to advocate for your loved one should there be any disputes with insurance over coverage for care that they need. Having legal representation on your side during these kinds of experiences can go a long way into making sure your loved one received the treatment they want and deserve.
Facts and stats on elder care law in Indianapolis
What are the chances elders in Indianapolis will fall victim to scams?
Unfortunately, seniors tend to be a vulnerable population for people looking to take advantage of others. Elder fraud is a significant problem in the United States. The FBI's 2020 report on elder fraud indicates that more than 100,000 seniors were victims of scams, losing a combined $1 Billion in the process. Here's how Indiana looked:
1,519 Elderly Fraud Victims in 2020
An elder care attorney in Indianapolis can provide advice to you and your loved one to help you avoid scammers. Should something unfortunate happen, they can represent your loved one to go after the perpetrators. Whether it's misappropriation of funds or an Internet scam, an attorney for seniors in Indianapolis can be there to help.
Why are Indianapolis elder care attorneys needed?
It's a sad fact that too many seniors face some kind of physical, emotional, or financial abuse during their golden years. The National Council on Aging has compiled research on elder abuse, which shows that it's a prevalent problem that may be even bigger than we all realize. Here's some key points on elder abuse:
Studies have found that at least one in 10 community-dwelling older adults experienced some form of abuse in the prior year.
For every incident of abuse reported to authorities, nearly 24 additional cases remain undetected.
Financial abuse was the most commonly reported form of mistreatment.
While the majority of caregivers just want to help seniors, there are unfortunately some who take advantage of the vulnerability of older adults. Watch out for signs of abuse in your loved one, such as changes in behavior or withdrawal, new or frequent injuries, or uncharacteristic financial decision-making. Should anything unfortunate happen, an Indianapolis elder care attorney can be there to advocate for your loved one.
Why should I help the senior in my life find an elder care attorney in Indianapolis?
There are several reasons you should consider the assistance of an Indianapolis elder care lawyer for your loved one. Since seniors face the risks of abuse and vulnerability to elder fraud, an elder care attorney can provide advice about how to avoid these situations and what to look out for, and they can advocate for your loved one should anything happen to them along these lines. They can also help your loved one ensure that their wishes about care and medical treatment are carried out should they reach a point where they are no longer able to make decisions on their own or care for themselves independently.
Elder care attorneys in Indianapolis
Advocating for your loved one is challenging when you are facing bureaucracy, but an attorney for seniors in Indianapolis can use their legal knowledge and experience to assist you. The senior in your life deserves dignity and peace of mind, and so do you. Look over our reviews of Indianapolis elder care attorneys to find help today.