Find more resources in your city!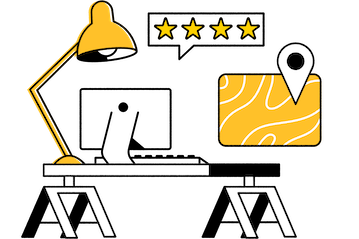 Start Exploring
Should your business be here?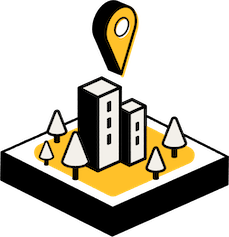 Add your business
Disability, special needs, and long-term care planning in Hartford
When searching for an elder care attorney in Hartford, many people look for someone who can help their loved one prepare for future care needs or ensure that their medical needs receive appropriate care. Working with a representative can make the process of transitioning from living at home to an assisted living or nursing facility smoother. Likewise, if your loved one wants to age in place, an attorney for seniors in Hartford-New Haven can help to set up necessary accommodations. This can involve navigating benefits from the Department of Veterans Affairs, Medicare, or private insurance. Your loved one will most likely need a living will to make their wishes clear in the event of medical emergencies and end-of-life situations. A lawyer can also create power of attorney documents, and they can record your loved one's wishes in the event that they are cognitively or physically unable to make decisions for themselves.
Facts and stats on elder care law in Hartford
What are the chances elders in Hartford will fall victim to scams?
An unfortunate reality for many seniors is fraud. In 2020 alone, those over 70 lost nearly $1 million dollars to fraud. There are a number of scams that could affect your loved one, but an attorney for seniors in Hartford-New Haven can help them prepare to avoid fraud and keep their money safe.
1,057 Elderly Fraud Victims in 2020
In the event that your loved one is a victim of fraud, a Hartford elder care attorney can help them as they try to get justice. In some cases, guardianship or conservatorship can be an effective safeguard. If your loved one does not have the ability to adequately care for themselves, a friend or family member might need to petition a court to have their affairs looked after by a specialist.
What should families in Hartford know about the prevalence of elder abuse?
Elder abuse is a reality for many seniors, and it can take many forms. Abuse can be difficult to detect, and it is not always reported. Below are the findings of a study conducted on data from 28 countries that details different forms of abuse, their prevalence, and the overall amount of abuse reported.
In the event that you are worried that your loved one is a victim of abuse, a Hartford elder care lawyer can provide valuable representation. They can help your loved one get restitution if they qualify. Even more importantly, legal representation can help your loved one avoid dangerous situations by providing counsel and researching qualified caregivers.
Why should I help the senior in my life find an elder care attorney in Hartford?
While the realities of aging can seem difficult, your loved one can enjoy a safe, healthy, and well-deserved retirement. Working with an elder care attorney in New Haven is a way that you can give your loved one valuable advice and legal support. A lawyer with a specialty in elder law can help your loved one with important documents, provide a layer of protection against abuse, and be a trusted confidant as your loved one makes end-of-life plans. You can experience the peace that comes from knowing that an expert is looking out for your loved one's best interests, and Seasons can make the search process easier.
Elder care attorneys in Hartford
As you seek to support their aging, a Hartford elder care lawyer can make both your life and your loved one's life easier. Effective representation can help your loved one live a full life and avoid many of the pitfalls of aging. Check out Seasons to get started with your search process today.