Find more resources in your city!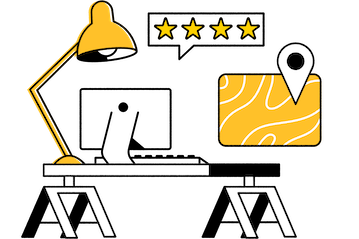 Start Exploring
Should your business be here?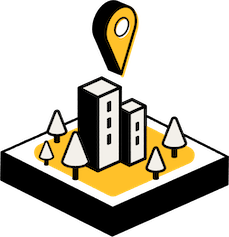 Add your business
Disability, special needs, and long-term care planning in Greenville
An Anderson elder care attorney can help your loved one navigate multiple different things. For example, medical directions can be spelled out in a living will to ensure that your loved one only receives the care they want. Likewise, a Spartanburg elder care lawyer can help your loved one compose a will to ensure that their final wishes are carried out as intended. An elder care attorney in Asheville can even set up guardianship if your loved one is no longer capable of effectively managing their own affairs.
A Greenville elder care lawyer can also help your loved one access long-term care, whether that means moving to an assisted living facility or having groceries delivered to save a trip. Long-term care is usually covered by insurance and public programs like Medicaid, but they don't always pay what they should right away. An elder care attorney in Anderson can advocate for your loved one and ensure that they receive the services they are entitled to.
Facts and stats on elder care law in Greenville
What are the chances elders in Greenville will fall victim to scams?
Many seniors are more trusting of others than they should be, giving scam artists an in. The FBI releases an annual report on the number of elderly fraud victims nationally and by state and noted that reported cases rose in 2020. The chart below reveals how many of those victims lived in South Carolina:
1,350 Elderly Fraud Victims in 2020
Unfortunately, elder abuse is more common than you might initially expect. If you suspect that your loved one may have been duped or ripped off by a scam artist, please utilize our free resources to connect with a Greenville elder care attorney who can help you figure out the next steps.
Why are Greenville elder care attorneys needed?
Experts believe that cases of elder abuse are dramatically underreported for a variety of reasons, including a senior's reluctance to cooperate with investigators and fraud simply going undetected until it's too late. The statistics below from the NCEA (National Center on Elder Abuse) can shed some additional light on the problem:
Studies have found that at least one in 10 community-dwelling older adults experienced some form of abuse in the prior year.
For every incident of abuse reported to authorities, nearly 24 additional cases remain undetected.
Financial abuse was the most commonly reported form of mistreatment.
The fact that unreported cases may outnumber reported cases nearly 24:1 means that you have to be proactive about protecting your loved one. A Greenville elder care lawyer can ensure that they have legal recourse if a family member steals their money or a healthcare provider fails to deliver an appropriate standard of care.
Why should I help the senior in my life find an elder care attorney in Greenville?
An elder care attorney in Asheville can help your loved one defend themselves from common schemes, protect their assets from fraudsters, and ensure that they always receive a fair shake in legal disputes. Furthermore, many seniors get peace of mind from knowing that an experienced attorney for seniors in Greenville is watching out for them. You will also appreciate having a Spartanburg elder care attorney with who you can share the responsibility of protecting your loved one. Seasons offers free resources that make it easy to connect with a qualified elder care attorney, so why not explore them today and give your loved one a helping hand?
Elder care attorneys in Greenville
Nobody wants to think that their loved one could need an attorney for seniors in Greenville, so even broaching the subject can feel difficult. That said, an awkward conversation is worth it if it means your loved one doesn't need to worry about elder abuse. We hope you use our resources to their fullest potential.