Find more resources in your city!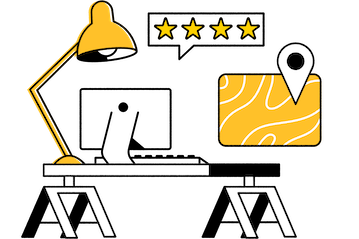 Start Exploring
Should your business be here?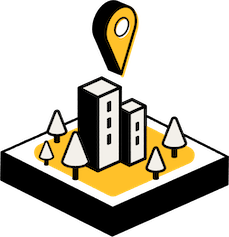 Add your business
Disability, special needs, and long-term care planning in Detroit
A Detroit elder care lawyer can help your loved one navigate multiple aspects of the aging process. For instance, your loved one's attorney can set up guardianship or custodianship if they can no longer manage their affairs safely and responsibly. Alternatively, a lawyer could file the requisite paperwork to give you or another trusted individual full power of attorney over your loved one's affairs. A Detroit elder care attorney can also help your loved one prepare a will to ensure that their wishes are carried out when the time comes.
An attorney can even help your loved one procure long-term care. You might immediately think of nursing homes and similar facilities when you think of long-term care, but anything that facilitates aging in place, such as senior transportation and dialysis support, also qualifies. An attorney for seniors in Detroit can even battle with Medicare, Medicaid, and your loved one's insurance provider to ensure that they receive all of the benefits they deserve.
Facts and stats on elder care law in Detroit
What are the chances elders in Detroit will fall victim to scams?
Some seniors feel lonely and will talk to anybody who contacts them. Scam artists may take advantage of this to take your loved one's hard-earned retirement assets. The FBI releases an annual report on senior fraud in the United States and concluded that overall incidents were up in 2020. Here are how many victims resided in Michigan:
2,499 Elderly Fraud Victims in 2020
If you think that somebody is trying to get close to your loved one only to swindle them out of money, don't keep your suspicions to yourself. Contact an elder care lawyer and the relevant authorities immediately so that you can take action before it is too late. You don't want your loved one to become another statistic.
What should families in Detroit know about the prevalence of elder abuse?
Elder abuse can take many forms and some of them are easier to spot than others. All told, approximately one in six older adults worldwide have experienced elder abuse at some point. The following table lists the five most common forms of abuse and how often they are reported to the authorities:
Note that the percentage for overall elder abuse is lower than the sum of the other figures, meaning that some seniors are the victim of multiple types of elder abuse. Seasons believes that all of these statistics are too high, and we encourage all seniors and their loved ones to connect with a Detroit elder care lawyer who can protect them.
Why should I help the senior in my life find an elder care attorney in Detroit?
If your loved one tried to find their own elder care attorney, they may end up with one of the scam artists they are trying to protect themselves from. You may be more willing to share responsibility for your loved one with a lawyer that you had a hand in finding as well. A great attorney can also protect your loved one's financial assets, ensure that nursing homes respect their dignity, and represent their interests in any legal disputes. Elder law can get complicated, and it's never a bad thing to give your loved one access to expert advice and support whenever they need it.
Elder care attorneys in Detroit
Elder law can be an uncomfortable topic because nobody wants to think of their loved one needing it, but unfortunately, many seniors do. Working with a lawyer is the best way to protect your loved one. Seasons offers a bounty of resources free of charge, so please use them to ensure that your loved one's rights are protected.