Find more resources in your city!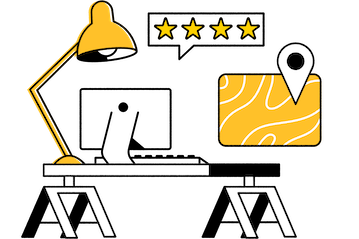 Start Exploring
Should your business be here?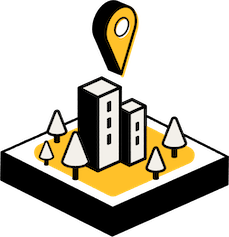 Add your business
Disability, special needs, and long-term care planning in Cleveland
Canton elder law is a broad category that covers everything from planning for your loved one's special needs to the financial aspects of long-term care. If your loved one is concerned about their wishes being honored during an end-of-life scenario, a lawyer for seniors in Cleveland can help them set up a living will so that their intentions are known. Likewise, a lawyer can help your loved one choose a power of attorney to represent them in all legal disputes.
Akron elder law also covers elder abuse at long-term treatment facilities such as nursing homes, giving your loved one legal recourse if they are forced to live in unsanitary conditions or denied regular access to healthy meals. A specialist in Cleveland elder law can also help your loved one pay for the services they need by contacting insurance companies, Medicare, Medicaid, and anybody else who has a responsibility to your loved one.
Facts and stats on elder care law in Cleveland
What are the chances elders in Cleveland will fall victim to scams?
Seniors aren't as socially connected as other populations, making it easier for a single scam artist to rip off multiple people with the same scheme. Cases of elderly fraud were up substantially in 2020 according to the FBI, and the COVID-19 pandemic was only one reason why. Here is how many of those people lived in Ohio:
2,711 Elderly Fraud Victims in 2020
Giving somebody else power of attorney over your loved one's affairs is a great way to protect them, and a lawyer for seniors in Akron can help you set something up. Otherwise, you could look into guardianship or conservatorship to ensure that your loved one's interests are always represented by someone.
Who are the people who commit crimes against the elders of Cleveland?
When we think of elder abuse, the natural inclination is to think of a stranger doing unspeakable things to a senior. That happens sometimes, but seniors frequently know their abusers personally. The National Council on Aging (NOA) recently released the following data on who is most likely to commit five different types of elder abuse:
Type of Elder Abuse
Psychological Abuse
Physical Abuse
Neglect
Financial Abuse
Sexual Abuse
Most Frequent Offender(s)
Partner

Spouse

Partner

Spouse

Adult Children
Family Members

Care Workers

Partner

Partner

Spouse

Acquaintances
A senior's partner or spouse and adult children are high on nearly every list, making it difficult for seniors to trust anybody. If you fear that your loved one is the victim of elder abuse, contact a lawyer for seniors in Canton immediately to discuss what your loved one should do. Elements of the case may be time-sensitive.
Why should I help the senior in my life find an elder care attorney in Cleveland?
A specialist in elder law in Cleveland provides a buffer between your loved one and fraudsters, scammers, bad caretakers, nefarious family members, and others who might want to cause harm. We think that's reason enough to find a lawyer for the senior in your life, but we also cannot overstate the importance of the peace of mind you'll get knowing that you played an active part in setting up that buffer. Your loved one may feel more comfortable as well since they will have somebody to turn to without burdening a family member. Seasons can help you find a Cleveland elder law expert, so what are you waiting for?
Elder care attorneys in Cleveland
The aging process can be complex and difficult to navigate but you and your loved one don't have to do so alone. Use our resources to connect your loved one with a great elder care lawyer in Cleveland today and rest easy knowing that they will be prepared for anything.