Find more resources in your city!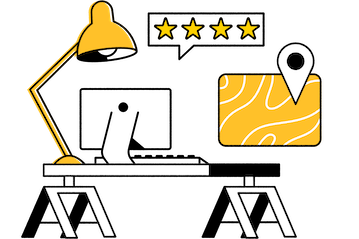 Start Exploring
Should your business be here?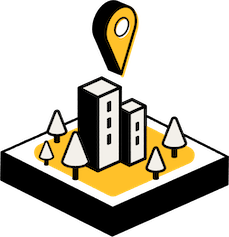 Add your business
Disability, special needs, and long-term care planning in Cincinnati
None of us know exactly what to expect as the years go on, but for seniors, the chances of needing legal protection in place for care decisions takes on more importance. Before someone is not capable of caring for or making decisions for themselves, they should get the proper legal documentation in order to make sure their wishes are fulfilled. A Cincinnati elder law expert can assist with living wills, figuring out power of attorney, and similar needs before your loved one has to rely on this kind of protection.
Seniors going into long-term care may also need support from a Cincinnati elder care attorney. Whether a caretaker is working in the home or someone is in a nursing home, some medical advice may be disrupted due to insurance or Medicare and Medicaid. An attorney can advocate for your loved one to ensure they get the support they need sooner, which could make a difference to their overall health.
Facts and stats on elder care law in Cincinnati
What are the chances elders in Cincinnati will fall victim to scams?
Unfortunately, seniors have a tendency for targeting from unscrupulous individuals looking to scam them out of their money. A recent report from the FBI shows that senior scams are all too common. Last year along, 105,000 Americans were victims of elder fraud, resulting in over $1 billion being pilfered from seniors. Here's how that looked for Ohio:
2,711 Elderly Fraud Victims in 2020
As you can see, the prevalence of elder fraud is a big concern. From misappropriation of funds to scams taking advantage of a lack of familiarity with technology, there are a lot of potential pitfalls. A Cincinnati elder law expert can provide advice regarding what to look out for and review potential opportunities on a case-by-case basis to protect you and your loved one.
What should families in Cincinnati know about the prevalence of elder abuse?
One of the unfortunate realities of growing older is that seniors face the possibility of abuse as they rely more and more on others for support. Published cases of abuse are generally assumed to be lower in volume than the actual number of cases. Here's some research on the prevalence and types of abuse seniors can face:
Hopefully, your loved one won't have to deal with abuse. If they do, an attorney for seniors in Cincinnati can advocate for them. As a caretaker, be on the lookout for signs of abuse such as withdrawal or behavioral changes, injuries, and changes in spending behavior or appropriation of funds.
Why should I help the senior in my life find an elder care attorney in Cincinnati?
An elder care attorney in Cincinnati can provide support in a number of ways for your loved one. Proper planning for what to do when an individual can't make their own medical or long-term care decisions can save your family and your loved one a lot of stress. An expert in Cincinnati elder law advocating on behalf of someone who is deliberating with insurance over a claim or dealing with a neglect or abuse issue can make a difference in a desirable outcome. Cincinnati elder care lawyers can also help protect seniors from falling victim to scams and fraud if they are consulted before decisions are made.
Elder care attorneys in Cincinnati
The protection of a Cincinnati elder care lawyer provides peace of mind and a sense of security to seniors and their family members. There are a lot of potential risks seniors face, so look through our reviews of Cincinnati elder law experts to find someone who is ready to advocate for you and the senior in your life.