Find more resources in your city!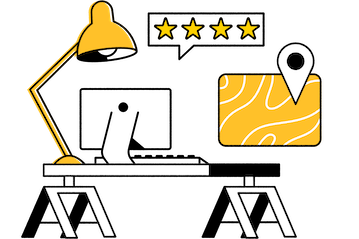 Start Exploring
Should your business be here?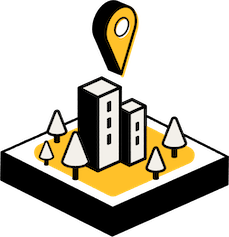 Add your business
Disability, special needs, and long-term care planning in Charlotte
One area of Charlotte elder law that your loved one may need help with involves planning for disability or special needs. While the senior in your life may be perfectly healthy now, it is a good idea to plan for a future in which they may become physically or mentally incapacitated. In fact, before that happens is the best time to plan for it so your loved one can feel secure knowing that their wishes will be adhered to. A living will is one way to deal with these situations. It defines what the senior wants regarding extraordinary measures and end-of-life decisions. A lawyer can also help your loved one set up a durable power of attorney so they can trust the person representing them in legal and financial matters if they are no longer able to do so. A lawyer can also help seniors plan for a time when they can no longer care for themselves with long-term care planning.
Facts and stats on elder care law in Charlotte
What are the chances elders in Charlotte will fall victim to scams?
Charlotte elder law can help seniors who fall victim to financial or other scams. You might not think that happens very often, but a 2020 FBI Internet Crimes Commission Report indicates that nearly 2,500 seniors in North Carolina were taken advantage of in this way in just one year.
2,472 Elderly Fraud Victims in 2020
Of course, this report only shows the number of reported senior fraud events. It's unknown how many more seniors are defrauded and too embarrassed or afraid to report the loss. If you suspect your loved one of being a victim of a fraudulent internet scheme, romance scam, lottery scam, or another type of fraud, help them find a lawyer for seniors in Charlotte right away.
What types of mistreatment do elder care attorneys in Charlotte pursue?
Elder law in Charlotte deals with all sorts of abuse, not just financial scams. The National Center on Elder Abuse has done the research and lists the most prominent types of elder abuse in the report below. As you can see, there are any number of ways aging adults can be mistreated.
Physical Abuse

Intentional or reckless use of physical force or physical coercion that could cause:

bodily injury
physical pain
Impairment

Sexual Abuse

Non-consensual sexual contact of any kind with an older adult

Emotional or Psychological Abuse

Infliction of anguish, pain, or distress through verbal or nonverbal acts such as:

verbal assaults
insults
threats & intimidation
humiliation
isolation
harassment

Financial Abuse

Illegal or improper use of an elder's funds, property, or assets such as:

misusing or stealing money or possessions
coercing or deceiving an older person into signing any document (e.g., contracts or will)
improper use of conservatorship, guardianship, or power of attorney
financial scams

Neglect

Refusal or failure to fulfill any part of a person's obligations or duties of care to an elder such as:

food & water
clothing
shelter
personal hygiene
medicine
comfort
personal safety
Fortunately, any senior or family member has the right to work with an elder care lawyer in Charlotte to seek recompense for the harm they have suffered, whether that's financial, physical, sexual, or psychological. Perpetrators of these types of abuse can be prosecuted and serve lengthy jail terms. If you find your loved one in a bad situation, allow Seasons to help you find representation as soon as possible.
Why should I help the senior in my life find an elder care attorney in Charlotte?
Because you love the senior in your life, you want their golden years to be truly golden. You want to protect them from harm, from unnecessary financial losses, and from the devastating psychological consequences that come along with these situations. By obtaining help from an elder care lawyer, you can feel confident that your loved one is in good hands. They can have the peace of mind that comes from knowing they are safe and secure and that their best interests are being looked out for not only by you, but by a professional elder care lawyer. This is one of the best ways you can help your loved one as they age in place.
Elder care attorneys in Charlotte
Seasons wants to help you provide the best care possible for your elderly relative. One way you can help your loved one most effectively is by helping them secure legal help from a professional lawyer in Charlotte who knows the ins and outs of elder care law. We can help you fulfill that need in your loved one's life today.