Find more resources in your city!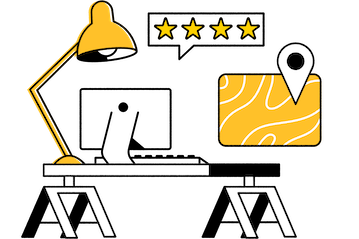 Start Exploring
Should your business be here?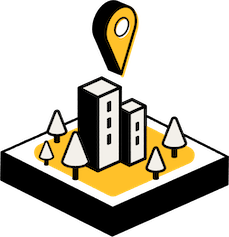 Add your business
Disability, special needs, and long-term care planning in Birmingham
A Birmingham elder law expert may be needed for a variety of reasons, but one of the most prominent is to have plans in place if a loved one gets to the point where they can no longer care for themselves. It's important to get these legal needs completed before someone may need a decision made that a living will or having power of attorney can address.
Whether a loved one has a disability, special needs, or has to go into a long-term care facility, the support of a Birmingham elder care lawyer can come into play. A Birmingham area elder care attorney can advocate for your loved one if a dispute comes up with their insurance company, Medicare, or Medicaid. They can protect your loved one's rights if they aren't getting the kind of service you think they need at a facility as well. This kind of support can be crucial to ensure your loved one gets the attention they need when they need it.
Facts and stats on elder care law in Birmingham
What are the chances elders in Birmingham will fall victim to scams?
It's an unfortunate truth that seniors tend to be more likely to fall victim to scams, and there is a booming business of fraud and scams that prey on seniors financially. A recent report from the FBI found that over 105,000 Americans were victims of senior scams in 2020 alone, amounting to a whopping $1 billion in combined losses. In Alabama, quite a few people were victims:
1,040 Elderly Fraud Victims in 2020
A Birmingham elder care attorney can help you protect your loved one, and you can also discuss processes like conservatorship if you feel your loved one may be particularly susceptible. A key part of a senior's independence is protecting their nest egg so they can meet their expenses, and a Birmingham elder law expert can be critical when something happens.
Who are the people who commit crimes against the elders of Birmingham?
Sadly, due to the fact that seniors are susceptible to situations that take advantage of them, they often fall victim to different forms of abuse, from mental and physical abuse to neglect. Often, this abuse comes at the hands of people a senior knows and trusts. The National Council on Aging provides this information regarding who abuses elders:
Type of Elder Abuse
Psychological Abuse
Physical Abuse
Neglect
Financial Abuse
Sexual Abuse
Most Frequent Offender(s)
Partner

Spouse

Partner

Spouse

Adult Children
Family Members

Care Workers

Partner

Partner

Spouse

Acquaintances
If you see any signs of abuse such as unexpected changes in bank accounts or expenditures, withdrawal, injuries, or erratic behavior, your loved one may be in an abusive situation. Talk to an expert in elder law in Birmingham, Tuscaloosa, Upstate, or Anniston about what you've noticed and find out if they need an advocate.
Why should I help the senior in my life find an elder care attorney in Birmingham?
There are several reasons why you might want to find a Birmingham elder care lawyer for your loved one. An elder care law attorney is familiar with the rules and regulations insurance companies must follow, and they can step in if something isn't being handled the way it should. They can also provide assistance with getting the proper documentation in place to ensure that one's wishes are fulfilled if they are no longer able to make decisions for their own care. A Birmingham elder care lawyer can also advocate for and protect your loved one should any form of abuse show itself. Overall, a Birmingham elder care attorney is a great way to protect your loved one and gain some peace of mind that they are cared for properly.
Elder care attorneys in Birmingham
If you're taking care of someone as they age, the additional support of a Birmingham elder care attorney can go a long way in making sure they are treated fairly and with dignity and respect. Please look over our reviews to find a lawyer for seniors in Birmingham, Tuscaloosa, Anniston, and Upstate today.