Find more resources in your city!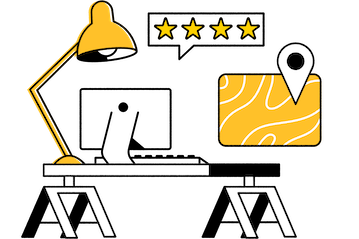 Start Exploring
Should your business be here?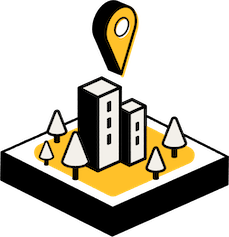 Add your business
How do I find the best dialysis clinics in Seattle?
The first step is deciding whether your loved one would be better off making regular trips to a dialysis clinic in Seattle or exploring home care options. Both options are about equally effective, so choose whichever best fits your loved one's lifestyle.
Treatment at a Seattle dialysis center offers the advantage of expert staff who can handle all of your loved one's needs. If this is the right choice for your loved one, look for dialysis facilities in Tacoma that go out of their way to keep patients comfortable during treatments. You should also tour each facility and try to imagine what your loved one might experience going there three times a week.
Home treatment offers convenience because your loved one doesn't have to go anywhere, but you still might want to research dialysis facilities in Seattle to make sure that any questions your loved one has are answered promptly and accurately. Your loved one will need treatment 5-7 times per week, so make sure they're prepared for the frequency of it.
Facts and trends in Seattle dialysis
What is the prevalence of kidney disease in Seattle?
While we'd like to be able to tell you that CKD is rare, that's not the case. In fact, ESRD is rising rapidly throughout the United States. The CDC recently examined the number of patients with ESRD per million residents in each state and came to the following conclusions:
While Washington's raw figures are better than the national average, the upward trend is still evident. It probably wouldn't hurt to start looking into dialysis clinics in Seattle even if your loved one doesn't need one yet. Sadly, ESRD is becoming common enough to seriously consider doing something like that.
Should seniors in Seattle be screened for kidney disease?
Early-stage CKD is easily treated with lifestyle changes or prescription drugs, but relatively few patients take advantage of this because the condition often lacks symptoms early on. Once symptoms become apparent, dialysis or a kidney transplant are the only remaining options. The National Kidney Foundation especially recommends screening for patients with one or more of the following risk factors:
Top Risk Factors for Kidney Disease
High blood pressure
Diabetes
Kidney stones
A family history of kidney failure
Prolonged use of over-the-counter pain medications
Being over the age of 60
Seniors are over the age of 60 by default, so your loved one should look into a screening. uACR and kidney function blood tests are both widely available exams that could prevent your loved one from ever needing a Tacoma dialysis center. Of the two, kidney function blood tests are generally considered more reliable.
What should caregivers in Seattle know about the dialysis process?
Most people immediately think of artificial kidney machines when they contemplate dialysis. That's called hemodialysis and entails patients going to a dialysis clinic in Sea-Tac for 3-5 hours per visit three times per week. The machine sucks a patient's blood in, filters it, and then returns it to the patient. The process is inconvenient and exhausting, but it remains the most common form of dialysis in the U. S.
Alternatively, peritoneal dialysis entails a permanent tube in a patient's abdomen and special fluids that filter a patient's blood when combined with the stomach lining. This process can be conducted at home, giving patients more freedom.
Dialysis centers in Seattle
Looking for a Seattle dialysis center might not be what you want to do today, but doing so could give your loved one a higher quality of life for years to come. Whether you're looking for an inpatient facility or home care options, Seasons and our free resources are here to help you.