Find more resources in your city!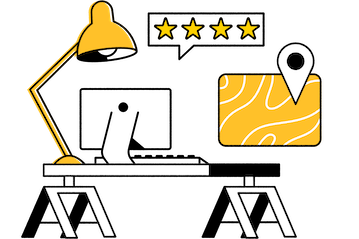 Start Exploring
Should your business be here?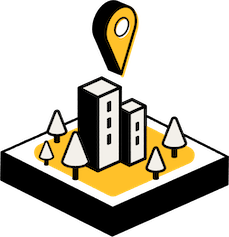 Add your business
How do I find the best dialysis clinics in San Francisco?
The first step in choosing a San Francisco dialysis center is determining if your loved one would prefer inpatient or home care. If they would like to trust the experts at a dialysis clinic in San Francisco with their care, look for a facility that values the comfort of their patients. For example, a library or magazine rack gives patients something to do while they are strapped to an artificial kidney machine. You should also verify that any promising facility is staffed with experts in dialysis care and accepts your loved one's medical insurance or Medicare. Finally, try to arrange a tour of the facility and imagine what your loved one's experiences there will be like.
Home care is convenient, but your loved one will still need consistent access to a dialysis care professional to answer any questions they have. As such, reaching out to dialysis facilities in San Francisco would be a good idea.
Facts and trends in San Francisco dialysis
What is the prevalence of kidney disease in San Francisco?
CKD, or chronic kidney disease, can often be managed through medications and lifestyle changes. Once kidney disease progresses to End-Stage Renal Disease (or ESRD), the only treatments are transplants or dialysis clinics in San Francisco. Sadly, ESRD is on the rise throughout the United States. Please review the following CDC statistics:
Both rates are steadily increasing, and California's numbers are worse than the national average. You do not want your loved one to discover that they need dialysis without enough time to research dialysis clinics in San Francisco, so it wouldn't hurt to use our resources to do a little research now.
What should caregivers in San Francisco know about the prevalence of kidney failure in the US?
If rates and percentages aren't your cups of tea, you might want to know how many Americans are currently dealing with some type of kidney failure. The National Institute of Diabetes and Digestive and Kidney Diseases provides that info below, including what those patients are doing to manage their symptoms:
More than 661,000 people have kidney failure.
468,000 people with kidney failure are on dialysis.
193,000 people are living with a functioning kidney transplant.
The vast majority of kidney failure patients are depending on dialysis to keep themselves alive, highlighting how difficult it can be to receive a kidney transplant and have your body accept it. If there's anything good to take out of this, it's that there is no shortage of dialysis clinics in San Francisco to care for these patients.
What should caregivers in San Francisco know about the dialysis process?
If caught early, CKD can be managed without a patient ever seeing the inside of a San Francisco dialysis center. Experts agree that this is the best strategy, but kidney screenings aren't always performed despite widespread accessibility unless a patient requests one. There are two tests to consider: kidney function blood tests and uACR tests. A kidney function blood test measures the efficiency of a patient's kidneys and gives the results in terms of GFR, or Glomerular Filtration Rate. A uACR, or urine albumin-creatinine ratio, test looks for stray albumin in a patient's urine that's supposed to be in their bloodstream. High albumin levels generally mean that the kidneys are leaking wastes instead of filtering them away.
Dialysis centers in San Francisco
Looking for an excellent San Francisco dialysis center might not be your idea of a good time, but doing so can dramatically enhance your loved one's quality of life. Our free resources make it super simple to get started, so what the heck are you waiting for? Dialysis doesn't have to be a horrible experience.