Find more resources in your city!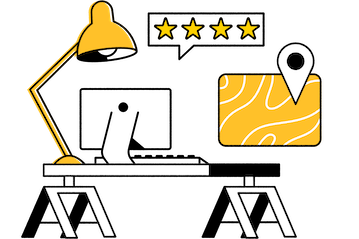 Start Exploring
Should your business be here?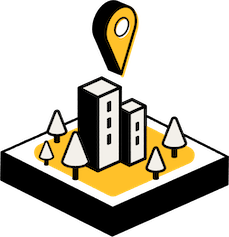 Add your business
What is the prevalence of kidney disease in Rochester?
The CDC conducted a study to see how many end-stage renal disease patients there were per million residents, both in Minnesota and in the United States as a whole. Unfortunately, Minnesota has a higher average rate than the country's average. However, both rates have been steadily rising over the past decade. This means there is a rising need for quality dialysis clinics in Minnesota, and in the Rochester area specifically.
Dialysis is difficult for your aging loved one, and it can also be difficult for family members and caregivers who provide transportation to and from dialysis, sit with the patient during dialysis, and take care of dialysis patients at home. One option you can look into, other than a Rochester dialysis center, is in-home dialysis. Not all patients qualify for this procedure, but if your aging loved one does, it could significantly reduce the time spent on dialysis and allow them more time and energy to spend on normal daily activities.
What factors should people in Rochester consider when they are choosing a dialysis treatment?
There are a number of factors to consider when you're looking at potential dialysis facilities in Rochester, Mason City, or Austin for your loved one. Of course, you want to make sure that you choose a clinic that takes your senior's medical insurance and that isn't too far from their home. But there are further things to consider. Some of these considerations when choosing dialysis treatment are listed below.
Considerations when choosing a dialysis treatment:
Is your loved one employed full- or part-time?
Does your loved one want to avoid traveling to and from a clinic?
Does your loved one want trained medical professionals to administer their dialysis treatment?
Is your loved one able to take an active, hands-on role in their care?
There are two types of dialysis: hemodialysis and peritoneal dialysis. Most people start on hemodialysis, which uses a machine to filter blood and must be done in a clinic setting. Some seniors are eligible for peritoneal dialysis, which does not require a dialysis machine, and which can be done at home. If your older loved one wants to look into at-home dialysis, have them ask their physician about peritoneal dialysis and whether that's right for them.
How do I find the best dialysis clinics in Rochester?
When your aging loved one is dependent on dialysis to live, it's essential that you find the right Rochester dialysis center for them. They will spend such a great deal of time in dialysis, they should feel comfortable, respected, and cared for at their dialysis center. Whether they choose to get dialysis at a clinic or choose assistance to do at-home dialysis, choosing the right situation is crucial.
Start by choosing a couple of dialysis centers that are near your older loved one's home. Transportation considerations are important since they will be traveling there many times per week. Then make a visit with your senior to get a feel for the place. Is it clean enough for their tastes? Are the staff members professional and friendly? For more information, read our comprehensive guide to finding dialysis clinics.
Dialysis centers in Rochester
Dialysis can be hard on the senior who is receiving the treatment as well as their family members and friends. Finding the best dialysis clinic in Rochester, Mason City, or Austin can help everyone involved make the best of a bad situation. Use our listings above today to help your older loved one find the best dialysis clinic for them.