Find more resources in your city!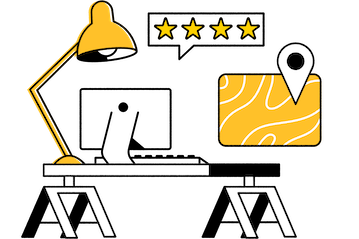 Start Exploring
Should your business be here?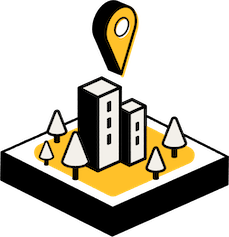 Add your business
How do I find the best dialysis clinics in Portland?
As you look through the options, you may be wondering how to decide which facility is ideal for your loved one. First of all, find out their preference in terms of traveling. Would they like a dialysis clinic in Portland that is close by or are they fine with a bit of distance between home and clinic? Is it convenient for them to reach? Once you've eliminated facilities that are too far away or inconvenient to get to, you can reach out to clinics and schedule interviews and visits.
During your interview, ask as many questions as you need to make an informed decision. You'll want to find out about the faculty qualifications, any ongoing training they may receive, and whether they can collaborate with your loved one's nephrologist. Does the clinic offer a treatment schedule that aligns with the senior in your life's scheduling requirements? What types of treatments do they provide?
Facts and trends in Portland dialysis
What is the prevalence of kidney disease in Portland?
Kidney disease is a prevalent condition throughout the United States. It affects an estimated 37 million Americans. There are many risk factors associated with CKD, such as high blood pressure and diabetes. The CDC studied the prevalence per million residents across the U. S., as well as in Oregon specifically, and found the following information:
There are many ways that CKD impacts your loved one, as well as their friends and family members. Managing CKD can be a difficult process as it has a variety of symptoms that must be managed effectively to prevent it from worsening. We can help you explore your options for in-home and inpatient dialysis.
What should caregivers in Portland know about the prevalence of kidney failure in the US?
As mentioned above, CKD affects a broad range of American adults. In fact, two in 1,000 people in the U. S. are living with End-Stage Kidney Disease. According to the National Institute of Diabetes and Digestive and Kidney Diseases, as many nine in 10 people are unaware they have CKD. The following table outlines the number of people with kidney failure on dialysis and those with a successful kidney transplant.
More than 661,000 people have kidney failure.
468,000 people with kidney failure are on dialysis.
193,000 people are living with a functioning kidney transplant.
Kidney disease can bring up fear and concern in family members of the patient. With the support of an excellent Portland dialysis center, your family can learn more about the condition and ways to provide support. Keep in mind that an informal caregiver may be necessary on days following treatment, as it can leave your loved one exhausted.
What should caregivers in Portland know about the dialysis process?
There are multiple options for dialysis from which your loved one can choose. There may be lifestyle, medical, or health reasons why any particular type is not right for them. Exploring these options can benefit your loved one, as well as yourself. The main three types of dialysis are in-home hemodialysis, in-center hemodialysis, and peritoneal dialysis.
In-center hemodialysis is performed entirely by trained staff members while surrounded by others who are dialyzing, which can allow your loved one to form friendships and socialize. Unfortunately, treatments are scheduled by the center and require at least three visits per week. On the other hand, in-home hemodialysis requires that your aging relative have a partner who can attend training with them and assist in performing dialysis. On the upside, studies show that dialysis in the home on a daily basis provides greater results. Finally, with peritoneal dialysis, there are no machines, fewer dietary restrictions, and no travel.
Dialysis centers in Portland
When the senior in your life needs dialysis, you'll need to find treatment services that are effective, affordable, and comfortable for your loved one. Seasons is committed to helping families like yours find quality dialysis facilities in Portland, Oregon, that can meet the needs of the elder in your life. Get started by exploring our listings for dialysis clinics in Portland today.