Find more resources in your city!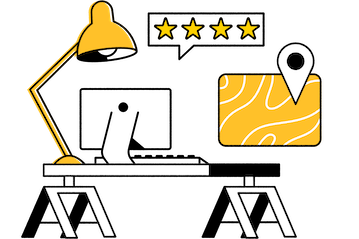 Start Exploring
Should your business be here?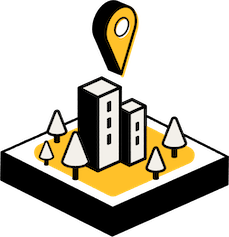 Add your business
How do I find the best dialysis clinics in Pittsburgh?
Finding the best dialysis facilities in Pittsburgh may seem like a daunting undertaking at first. After all, most caregivers are not medical experts, and they may not be able to assess the qualifications of the staff at these facilities. The first step is to browse Seasons for nearby dialysis clinics. Remember, your senior loved one may need to attend these facilities on a fairly regular basis, so it might be a good idea to prioritize nearby options. However, qualifications are also important. According to Pennsylvania law, all renal dialysis facilities must adhere to regulations set forth by Medicare. These are national standards first set forth in 2008 by the CMS (Centers for Medicare & Medicaid Services). In addition, dialysis technicians must have a high school diploma, they must have completed an approved training program, and they must be certified under a State certification program. These technicians may be referred to as certified hemodialysis technicians (CHTs) or patient care dialysis technicians (PCTs).
Facts and trends in Pittsburgh dialysis
What is the prevalence of kidney disease in Pittsburgh?
According to official statistics published by the NCCD, the prevalence of kidney disease in Pennsylvania is actually higher than the national average. This is an alarming statistic, as it means that many patients in the Keystone State are in dire need of dialysis or other treatment options. If your senior is one of these individuals, you need to act quickly.
These statistics are particularly alarming because many forms of kidney disease are actually fatal. Otherwise known by the acronym ESRD, kidney failure will result in death if patients do not receive dialysis treatment or a transplant. Even a relatively young adult with kidney disease may have a significantly shortened life expectancy.
What should seniors in Pittsburgh know about the stages of chronic kidney disease (CKD)?
It's always a good idea to catch kidney disease nice and early. As any seasoned doctor will tell you, prevention is the best form of medicine. If your senior already has kidney disease, your main goal is to prevent it from progressing into the latter stages. By tackling this issue early, you can help your senior avoid many of the more severe consequences of mid-to-late stage kidney disease.
| | |
| --- | --- |
| Stage 1 | Kidney damage with normal kidney function |
| Stage 2 | Kidney damage with mild loss of kidney function |
| Stage 3 | Mild-to-severe loss of kidney function |
| Stage 4 | Severe loss of kidney function |
| Stage 5 (ESRD) | End-Stage Renal Disease. Kidney failure requiring dialysis or transplant for survival |
For example, Stage 4 kidney disease can leave your senior with virtually no kidney function whatsoever. But according to the National Institute of Diabetes and Digestive Kidney Diseases, your senior can live in relative comfort if you prevent Stage 1 kidney disease from progressing for as long as possible. Once your senior reaches the fifth and final stage of kidney disease, they will need to get help from a Pittsburgh dialysis center or receive a transplant.
What should caregivers in Pittsburgh know about the dialysis process?
When your senior visits a Pittsburgh dialysis center, they will be assisted by trained healthcare professionals. Dialysis occurs on a fairly regular basis, and your senior may have to visit these facilities multiple times per week. In addition, your senior will most likely need to stay at these facilities for a few hours at a time while the treatment is completed. Dialysis technicians strive to make this procedure as non-invasive as possible, but it does involve accessing a blood vessel and attaching a tube to a dialysis machine. Depending on your senior's health and pre-existing conditions, a variety of methods can be used to access the bloodstream.
Dialysis centers in Pittsburgh
If you're ready to take advantage of the best medical technology the United States has to offer your senior, consider reaching out to a dialysis clinic in Pittsburgh. If your senior is struggling with kidney disease, these facilities can make a world of difference. Connect with one of these facilities today and explore your options.