Find more resources in your city!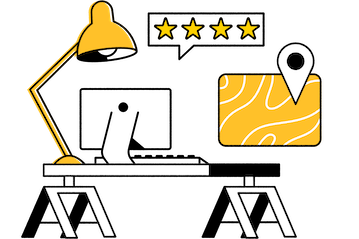 Start Exploring
Should your business be here?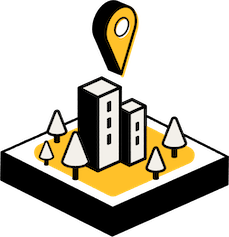 Add your business
How do I find the best dialysis clinics in Philadelphia?
Finding a dialysis clinic in Philadelphia begins with asking your loved one what type of treatment they want. If they want to go to a facility and let experts handle the entire process, you should look for a local clinic that specializes in dialysis care. Ask the staff what type of training they have, what they do to keep patients as comfortable as possible, and whether Medicare or your loved one's health insurance will pay the bill. You might also want to tour the facility with your loved one to get a better idea of what their experience would be like.
If they would prefer the convenience of home dialysis, you still have work to do. Find an expert who can walk your loved one through the procedure and be there at least for the first few sessions to ensure that nothing goes awry. This expert can also answer any questions you or your loved one may have.
Facts and trends in Philadelphia dialysis
What is the prevalence of kidney disease in Philadelphia?
Any level of kidney damage is called chronic kidney disease, or CKD. With time, the damaged kidney stops functioning entirely and the patient is said to have progressed to End-Stage Renal Disease (ESRD). Unfortunately, both CKD and ESRD are becoming increasingly common throughout the U. S. Check out the following statistics from the CDC:
Pennsylvania has an especially high rate of ESRD diagnosis, so your loved one has to be careful. If they don't have ESRD yet, looking at dialysis facilities in Philadelphia could be a good way to inspire them to make any lifestyle changes that their physician is recommending. Otherwise, the research will prepare you to help them when the time comes.
Why should seniors in Philadelphia be screened for kidney disease?
While ESRD dramatically increases a patient's risk of developing cardiovascular diseases or suffering a stroke, CKD frequently lacks symptoms until it is too late to do anything about it. As a result, many Americans have it without even realizing so. The National Kidney Foundation reported the following statistics in 2021:
Alarming Facts About Kidney Disease
Percentage of Adults in the US At Risk For Kidney Disease
Percentage of Kidney Disease Sufferers Unaware of Their Condition
Percentage of Severe Kidney Disease Sufferers Unaware of Their Condition
Ignorance is not bliss in this circumstance, but thankfully two accessible tests can alert your loved one to kidney problems. The first is a kidney function blood test that measures how efficiently the kidneys are filtering your loved one's blood. The second is a uACR test that checks your loved one's urine for excess protein.
What should caregivers in Philadelphia know about the dialysis process?
Dialysis clinics in Philadelphia typically provide hemodialysis services, meaning that patients are tethered to an artificial kidney machine that filters their blood. A typical schedule involves three clinic visits per week and 3-5 hours per visit, so saying that it messes with a patient's quality of life is an understatement.
In contrast, peritoneal dialysis does not require patients to visit a Philadelphia dialysis center at all. Instead, a special fluid is mixed with the natural lining on the interior of a patient's abdomen via a permanent tube to filter their blood at home. Treatment must be performed 5-7 times per week, but they aren't as draining or time-consuming as hemodialysis.
Dialysis centers in Philadelphia
Dialysis can be difficult for everybody involved, but that's no reason to abandon your loved one. Our resources can help you find a convenient dialysis facility that provides life-saving treatments with minimal disruption to your loved one's daily routine. You and your loved one can get through this with the right supports in place.