Find more resources in your city!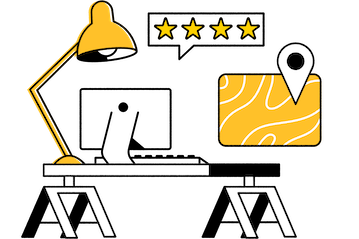 Start Exploring
Should your business be here?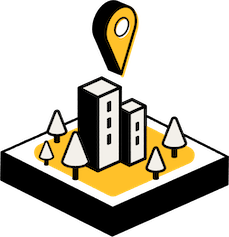 Add your business
How do I find the best dialysis clinics in New Orleans?
While it may feel overwhelming to find a great dialysis center, it's critical to choose somewhere that can meet your loved one's needs while providing life-saving treatments. When you've put together a list of options, be sure to check their credentials and any reviews on sites like the Better Business Bureau to allow you to eliminate subpar companies. In addition, consider factors like how far it is from your loved one's home.
Once you've narrowed it down to the finalists, make arrangements to visit each New Orleans dialysis center. You'll want a clean facility with highly trained faculty members who make you and your loved one feel comfortable. Further, make a point to find out as much information as you can. For example, what training and qualifications do the staff have? Will the clinic collaborate with your loved one's nephrologist? Do they offer a schedule that suits your aging relative or friend's requirements? In addition, can the facility accommodate their insurance?
Facts and trends in New Orleans dialysis
What is the prevalence of kidney disease in New Orleans?
Kidney disease is on the rise throughout the United States, though New Orleans exhibits a significantly higher point prevalence per million state residents, according to the CDC. The table below reviews their findings over the years, which indicates the need for high-quality dialysis clinics in New Orleans is great.
While it may be daunting to think of routine treatments to maintain your loved one's health, the process is vital as it allows them to flush toxins, excess water, and solutes from their blood just as the kidney would. Because the senior in your life will spend a lot of time at the clinic, you'll need to choose one that is comfortable and caring.
What factors should people in New Orleans consider when they are choosing a dialysis treatment?
The three types of dialysis are in-home hemodialysis, in-center hemodialysis, and peritoneal dialysis. There are benefits and disadvantages to each one; however, it's important to make a selection that is ideal for your loved one. Keep in mind that the senior in your life can change their mind at any time.
Considerations When Choosing a Dialysis Treatment:
Is your loved one employed full- or part-time?
Does your loved one want to avoid traveling to and from a clinic?
Does your loved one want trained medical professionals to administer their dialysis treatment?
Is your loved one able to take an active, hands-on role in their care?
The above are just some of the questions that you can ask your loved one to help them come to a decision. Does your loved one want to remain in the comfort of their own home? Are they interested in socializing with others receiving treatment? Would they like treatment that is similar to their body's natural function?
What should caregivers in New Orleans know about the dialysis process?
With peritoneal dialysis, your loved one doesn't have to be hooked to a machine and it can be a good bridge to a kidney transplant, although it can make it harder to control blood glucose. Hemodialysis that is done at home can lead to improved survival and longer life. However, your loved one will need a dialysis partner who can help them during each treatment and take time off work for routine training. In-center hemodialysis includes trained staff and socializing with others in the same boat, which can be a great benefit. Unfortunately, loved ones won't be able to be around during the treatment and it requires traveling to the dialysis clinics in New Orleans.
Dialysis centers in New Orleans
A diagnosis of CKD can bring up a variety of emotions in your loved one and family members. However, by enlisting the support of a top-notch New Orleans dialysis center, you can maximize your loved one's comfort while ensuring they receive the treatment they need. Look through our listings to begin your search for the best local dialysis clinics.