Find more resources in your city!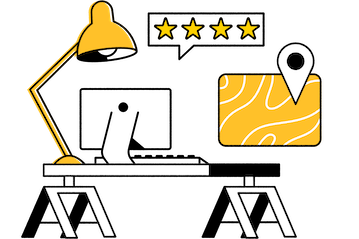 Start Exploring
Should your business be here?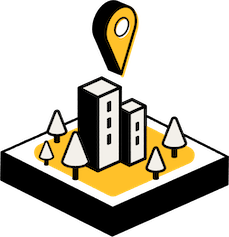 Add your business
How do I find the best dialysis clinics in Nashville?
To find a Nashville dialysis center that the older adult in your life will love, you first have to understand their needs. For example, does your loved one need to go to a facility? Or do they have the option of choosing an at-home dialysis option? Figuring this out should help you narrow down your options.
Another thing to keep in mind is that dialysis treatment generally happens at least 3 times per week. So you and your loved one are going to be driving back and forth from whatever facility you choose pretty often. That means it's also a smart move to pick a dialysis clinic in Nashville that's close to both of you.
Once you've arrived at the final stage of your selection process, visit each remaining treatment center in person. Doing so is the only way to truly get a feel for the place so that you can know whether it's a good fit for your loved one or not.
Facts and trends in Nashville dialysis
What is the prevalence of kidney disease in Nashville?
Dialysis clinics in Nashville are popular because CKD is a disease that impacts thousands of residents throughout the state of Tennessee. Want to know exactly how many people deal with End-Stage Renal Disease? Check out the table below. It highlights the prevalence of this condition in the United States and Tennessee with data from the CDC.
The number of people with CKD is climbing and this condition impacts a higher percentage of the overall population in Tennessee than it does in the United States as a whole. This information suggests that, even if your loved one doesn't need dialysis treatment now, they could absolutely need it in the future — especially if they have early-stage CKD.
Are there different types of dialysis available in Nashville?
It's worth mentioning that dialysis treatment isn't a one-size-fits-all form of care. Though the vast majority of patients end up using hemodialysis, some also choose peritoneal dialysis. Each has its own set of pros and cons. Check out the information below (pulled from The Kidney Project) to learn more about each type of care.
Main Types of Kidney Dialysis:
Hemodialysis

90% of all dialysis services
Pumping patient's own blood through an external circuit for filtration before it is returned to the body
Typically three sessions per week for 3-5 hours per session at a medical facility

Peritoneal Dialysis

A permanent tube is placed in the abdomen
Waste is exchanged from the blood and flushed out regularly through the tube
Doesn't require regular trips to a medical facility but still requires regular treatment at home
The best option for your loved one will depend on their other medical factors and the type of care that they prefer. But a patient's doctor will usually make a recommendation based on what they think will be better for the person. It's another reason why finding a dialysis center that you trust is so important.
What should caregivers in Nashville know about the dialysis process?
One of the most important things to know about dialysis treatment is how long it takes. Patients generally visit a clinic about 3 times per week. But they often have to stay at the clinic for about four hours. So you want to find a treatment center that your loved one is going to feel comfortable spending about 12 hours at each week.
There is another type of hemodialysis, called high-flux dialysis, that can take less time than standard care. But not every facility will offer this and you may have to pay more for it. Still, it could be worth looking into if you're committed to making this as easy as possible for your loved one.
Dialysis centers in Nashville
Finding the best dialysis center for your loved one will be a key part of helping them live a fulfilling life despite their CKD diagnosis. Seasons has the free local resources you need to do that. Take a closer look at those resources when you're ready to start doing your research.