Find more resources in your city!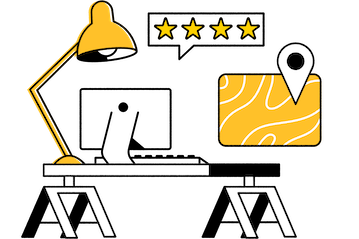 Start Exploring
Should your business be here?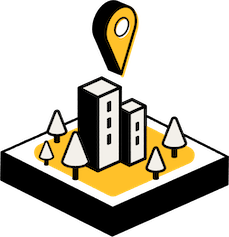 Add your business
How do I find the best dialysis clinics in Miami?
Finding Ft. Lauderdale dialysis care begins by determining what type of treatment your loved one is looking for. If they want to go to a Miami dialysis center, you should find a facility with a well-trained staff that can accommodate your loved one's scheduling needs. You should also consider how your loved one will get to the facility, as dialysis treatments typically leave patients feeling too tired to safely drive themselves home. Finally, ask promising dialysis facilities in Miami-Ft. Lauderdale what they do to keep patients feeling comfortable. A comfy chair or top-notch hospitality could make a huge difference in your loved one's quality of life.
Alternatively, dialysis can be performed at home. If your loved one chooses this option, make sure that they have a skilled nursing aide or another professional who is qualified to help them get effective treatment. Some seniors can do it on their own, but it's better to be safe especially at the beginning.
Facts and trends in Miami dialysis
What is the prevalence of kidney disease in Miami?
Chronic kidney disease (or CKD) ultimately becomes End-Stage Renal Disease (ESRD), at which point patients must receive a kidney transplant or dialysis if they want to survive. Sadly, ESRD is becoming increasingly common throughout the United States. The following data from the CDC looks at how much more common it has become:
Florida has a lower rate per million residents than the national average, which is somewhat surprising considering the number of retirees in the state. Still, the numbers are trending in the wrong direction. If your loved one might need dialysis in the future, looking into dialysis facilities in Miami today might be a good idea.
Should seniors in Miami be screened for kidney disease?
One of the worst things about CKD is that it often has no symptoms until it becomes life-threatening. Thankfully, several tests can detect any issues early enough for the progression of the disease to be slowed. These tests become even more vital for patients with any of the following risk factors per the National Kidney Foundation:
Top Risk Factors for Kidney Disease
High blood pressure
Diabetes
Kidney stones
A family history of kidney failure
Prolonged use of over-the-counter pain medications
Being over the age of 60
Two of the most common tests are a kidney function blood test and a urine albumin-creatinine ratio test (or uACR). The former measures how efficiently a patient's kidneys are removing toxins and other wastes from their blood, while the latter measures how much protein is being leaked into a patient's urine by their kidneys.
What should caregivers in Miami know about the dialysis process?
There are two types of dialysis. Hemodialysis is the process most of us associate with the term. Patients go to a Ft. Lauderdale dialysis center and get hooked up to an artificial kidney machine. Blood is pumped into the machine for filtration before being returned to the patient in a process that takes 3-5 hours about three times per week. Patients often feel exhausted from temporarily losing their blood, and frequent trips to dialysis clinics in Miami can dominate their schedule.
Alternatively, peritoneal dialysis can be performed at home, making it a more convenient option than traveling to a Miami-Ft. Lauderdale dialysis clinic. Special fluids and the natural lining of the patient's abdomen provide filtration, so no artificial machines are needed. However, treatment is required almost daily.
Dialysis centers in Miami
If your loved one is looking for a great Miami dialysis center or an expert to help them with peritoneal dialysis at home, Seasons provides all of the resources you need to help them out. Our mission is to help all seniors thrive, and we hope to be able to help your loved one soon!