Find more resources in your city!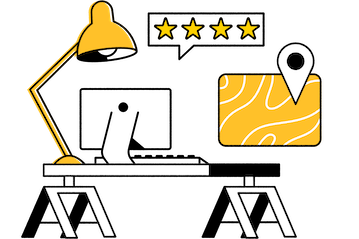 Start Exploring
Should your business be here?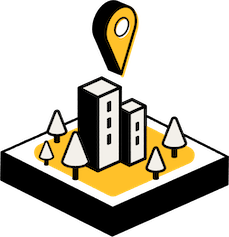 Add your business
What is the prevalence of kidney disease in Lubbock?
It can be tough to diagnose CKD since its symptoms can sometimes mimic those of more common conditions. As a result, around half of people with very low kidney function don't know they have kidney disease. Some who have been diagnosed have reached the final stage of CKD, which is called end-stage renal disease. Here is a look at the prevalence of end-stage renal disease in Texas:
Individuals with end-stage renal disease need either dialysis or a kidney transplant to survive the condition. Fortunately, both options are very effective for CKD patients. If your older loved one needs dialysis, the key to helping them feel their best during and in between treatments is choosing a Lubbock dialysis center that provides the best care possible.
Should seniors in Lubbock be screened for kidney disease?
Since kidney disease can sometimes go undetected, it's good for individuals who are at risk of being diagnosed with this condition to get tested via a blood or urine test. The following information from the National Institute of Diabetes and Digestive and Kidney Diseases outlines the top risk factors for kidney disease:
Top risk factors for kidney disease
High blood pressure
Diabetes
Kidney stones
A family history of kidney failure
Prolonged use of over-the-counter pain medications
Being over the age of 60
It's a good idea for individuals who fall into the above risk categories to consult with their physician about the possibility of being tested for kidney disease since early detection is the most effective way to combat CKD. Once a diagnosis has been received, top-notch care is needed to ensure patients are able to maintain a quality life. For your aging loved one, this could mean selecting one of the best dialysis clinics in Lubbock.
How do I find the best dialysis clinics in Lubbock?
Finding the right Lubbock dialysis center could seem intimidating, but it's actually easier than you might think. First, you'll want to make sure you know the type of care your older loved one needs. Are they receiving hemodialysis or peritoneal dialysis? Are they able to get dialysis treatments in their home or will they need to visit a facility? If care is required at a facility, do they have reliable transportation? Getting answers to these questions can help you determine which facilities are in the best position to help.
Next, begin reaching out to centers in your area. You'll want to know which types of dialysis treatments they offer, whether they can provide treatments in your aging loved one's house, how well-trained their staff members are, and if they can help transport your senior to appointments, if necessary. It's also a great idea to visit facilities in person to gauge their cleanliness and interact with staff members.
If you'd like more insight into this topic, feel free to explore our comprehensive guide to finding dialysis clinics.
Dialysis centers in Lubbock
Now's the time to begin your search for a quality dialysis clinic in Lubbock. Whether your senior needs in-facility or in-home treatments, there are facilities in your area that can offer quality care and give your family peace of mind. Seasons takes pride in being able to help you find the right center. Browse our listings for dialysis facilities in Lubbock today.