Find more resources in your city!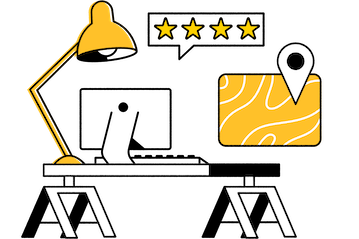 Start Exploring
Should your business be here?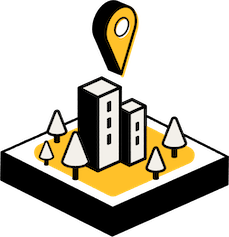 Add your business
How do I find the best dialysis clinics in Louisville?
Finding a top-quality Louisville dialysis center may seem challenging at first, particularly if you're not sure where to begin. It's important to keep your loved one's concerns in mind. Are they interested in at-home services or would they prefer to travel to a facility? Does the senior in your life prefer to maintain as much control over their treatments as possible? Would they like to be around others who are also receiving treatment? These and other factors can influence the type of services for which your loved one would benefit.
Once you've chosen some options, you'll want to visit the facility and interview the staff members. Be sure to find out their qualifications and training, as well as the types of services they provide. Ask questions about the financial side of things. Will your loved one have to pay out of pocket for anything involving treatment? Does the facility accept their insurance? By finding out as much as you can, you can make an informed choice.
Facts and trends in Louisville dialysis
What is the prevalence of kidney disease in Louisville?
Kidney disease is prevalent throughout the U. S. and is only rising. However, Kentucky suffers from a more quickly rising rate than the U. S. as a whole. The table below details the prevalence per million residents, which indicates a greater need overall for quality dialysis clinics in the state of Kentucky.
Seasons understands the challenges CKD presents to seniors, such as symptoms like weight loss, shortness of breath, insomnia, and water retention. We can help you find an excellent solution that can support your loved one as they work to manage their symptoms. When treating CKD, make sure to go over all your options, including in-home dialysis.
What should caregivers in Louisville know about the prevalence of kidney failure in the US?
As mentioned above, kidney failure is on the rise in the United States. Those who are elderly are particularly vulnerable to CKD. Many of those who are dealing with chronic kidney disease opt to sign up for dialysis treatments. The National Institute of Diabetes and Digestive and Kidney Diseases found the following information:
More than 661,000 people have kidney failure.
468,000 people with kidney failure are on dialysis.
193,000 people are living with a functioning kidney transplant.
While it can be daunting to deal with a long-term and incurable illness, treatment can benefit your loved one and help them remain comfortable throughout the remainder of their life. You can support the senior in your life by assisting them with their search for a high-quality Jefferson County dialysis center.
What should caregivers in Louisville know about the dialysis process?
While the dialysis clinic in Jefferson County can handle medical procedures, such as opening an access point to the patient's veins, you may need to pick up the slack in other areas. Dialysis can be an exhausting process that leaves your loved one low on energy. This may mean that they will need additional assistance on the days that they receive treatment, such as needing someone to give them a ride home, handle meal preparation, or tackle household chores for them. It's important to consider enlisting the support of a family member who can help out in these and other areas.
Dialysis centers in Louisville
Whether your loved one chooses hemodialysis or peritoneal dialysis, the first step to supporting their treatment is to find a high-quality Louisville dialysis center. With Seasons, you don't have to do the work on your own. Simply start browsing our listings for dialysis clinics in Louisville to find an excellent provider today.