Find more resources in your city!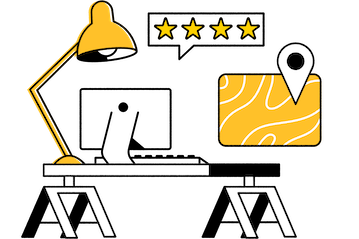 Start Exploring
Should your business be here?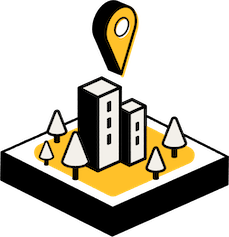 Add your business
How do I find the best dialysis clinics in Kansas City?
Plenty of dialysis facilities in Kansas City exist, so you shouldn't have to compromise on anything when you're looking for one. One of the most important things to consider is what a facility does to make patients more comfortable. For example, access to a television or comparable entertainment can help alleviate the boredom that many dialysis patients associate with their treatments. Patients can also eat during treatments, so choosing a facility that provides tasty meals might be a good idea.
Likewise, you'll want to look for a clean facility because any center that isn't doesn't have the attention to detail you're looking for. You should also inquire about any continuing education programs that keep a facility's staff on the cutting edge of dialysis treatment. Finally, ask if your loved one's medical insurance or Medicare will cover the bill. It may seem strange to think about money when your loved one is sick, but the best care won't mean anything if your loved one can't afford it.
Facts and trends in Kansas City dialysis
What is the prevalence of kidney disease in Kansas City?
Chronic kidney disease, or CKD, is a common condition that is only becoming more common in recent years. Once it progresses to ESRD (or End-Stage Renal Disease), the only treatment options are dialysis or a kidney transplant. The following CDC data provide more info on how common this is in the U. S. and Missouri:
Missouri is somewhat unique in that ESRD didn't become more common from 2017 to 2018, but both numbers are still higher than the national average. It might pay to start looking into dialysis clinics in Kansas City now so that you are ready to help your loved one if they ever need it.
Are there different types of dialysis available in Kansas City?
Most people associate dialysis with a machine that filters a patient's blood in a healthcare setting, but that's not the only option anymore. It may not be the best choice for certain patients anymore either. The Kidney Project at the University of California San Francisco provides the following information on hemodialysis and peritoneal dialysis:
Main Types of Kidney Dialysis:
Hemodialysis

90% of all dialysis services
Pumping patient's own blood through an external circuit for filtration before it is returned to the body
Typically three sessions per week for 3-5 hours per session at a medical facility

Peritoneal Dialysis

A permanent tube is placed in the abdomen
Waste is exchanged from the blood and flushed out regularly through the tube
Doesn't require regular trips to a medical facility but still requires regular treatment at home
Research suggests that peritoneal dialysis is no less effective than hemodialysis, so your loved one should be able to choose the option that best suits their lifestyle. That said, your loved one should not attempt peritoneal dialysis at home alone unless they have been trained in the procedure. Otherwise, a nursing aide or another medical professional should be brought in to assist.
What should caregivers in Kansas City know about the dialysis process?
Kidney disease is sometimes called a "silent killer" because it doesn't have any symptoms until it has progressed to the point that dialysis or a transplant is necessary. While a Kansas City dialysis center will do everything in its power to help ESRD patients, experts agree that prevention is the best course of action. To that end, there are two simple and affordable tests to measure kidney function. The first is called uACR (or urine albumin-creatinine ratio test) and checks if a patient's kidneys are leaking protein into their urine. The second is a kidney function blood test and measures Glomerular Filtration Rate (GFR), or how efficiently the kidneys are removing wastes and toxins.
Dialysis centers in Kansas City
Whether your loved one is pursuing dialysis treatment in a Kansas City dialysis center or at home, Seasons offers the resources you need to help them make the right decision at no cost. Please use them to help your loved one live with dignity and independence in their twilight years.