Find more resources in your city!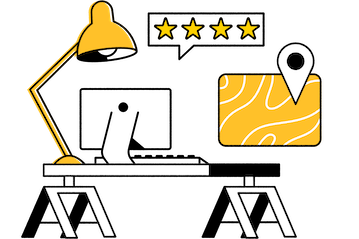 Start Exploring
Should your business be here?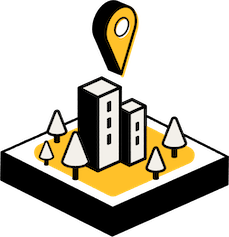 Add your business
How do I find the best dialysis clinics in Indianapolis?
Once you've chosen a few clinics from our listings, it's time to take your loved one to visit them. This will give you and them a good idea of how comfortable they feel with the friendliness and helpfulness of the staff and the cleanliness of the facility. It can also help you see how close it is to your loved one's home and more importantly, how long the drive takes at the time of day their appointments would most likely be. Another consideration is whether your loved one's current nephrologist works with that particular clinic if that matters to them.
Once your loved one has started dialysis, they can continue to evaluate the Indianapolis dialysis center. How well do the staff members listen to them and address their needs? How do they feel after dialysis treatments? Do their caregivers give them advice on how to improve their own health outside of dialysis? Do they feel cared about individually? If the answer to these questions is no, it might be time to seek out another dialysis clinic in Indianapolis.
Facts and trends in Indianapolis dialysis
What is the prevalence of kidney disease in Indianapolis?
Chronic kidney disease is most common in people aged 65 and over. Since the population of the United States continues to get older, the cases of CKD continue to rise. The following table, based on studies by the CDC, indicates the number of cases of End-Stage Renal Disease per million residents in the U. S. and in Indiana specifically for a number of years.
A number of social factors have been shown to link to poor health, including kidney disease. According to the National Kidney Foundation, these include determinants like food insecurity, housing instability, unreliable transportation, and safety fears. Even social factors like few educational opportunities and poor income and employment opportunities also contribute to the risk of developing conditions like CKD.
Should seniors in Indianapolis be screened for kidney disease?
There are a number of health conditions that seniors should have their doctors screen for on a regular basis. These include blood pressure checks, lipid screening, colonoscopy, hearing and vision screening, bone density screening, diabetes testing, and screening for kidney disease. The National Kidney Foundation lists the following risk factors for kidney disease:
Top Risk Factors for Kidney Disease
High blood pressure
Diabetes
Kidney stones
A family history of kidney failure
Prolonged use of over-the-counter pain medications
Being over the age of 60
There are many new medications that can slow the progression of kidney disease, especially when caught early. There are also new technologies that have improved access to home dialysis, or peritoneal dialysis, which leaves recipients with more time and energy than hemodialysis done at the clinic. Screening is the first step towards helping your loved one deal with CKD.
What should caregivers in Indianapolis know about the dialysis process?
Most people who get dialysis do hemodialysis, which is done in a clinic the vast majority of the time. Before your loved one can begin dialysis, they need a permanent access point, or entrance, to their blood vessels. Two needles will be inserted into this access point during each dialysis treatment.
At the Indianapolis dialysis center, trained staff will perform all aspects of your loved one's treatment. This includes placing the access needles, monitoring the machines, watching their vital signs during the procedure, and cleaning the equipment after each use. The treatment is generally done three times per week and lasts three to four hours each time.
Dialysis centers in Indianapolis
It can take a lot of your time if you choose to be by your aging loved one's side during their dialysis treatment, but it would mean a lot to them and be a great opportunity to spend quality time with them. You can begin by allowing us to help you find the best dialysis clinics in Indianapolis.