Find more resources in your city!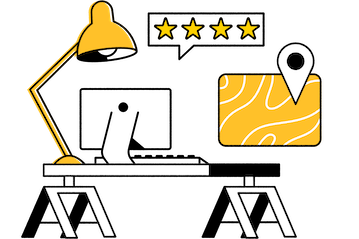 Start Exploring
Should your business be here?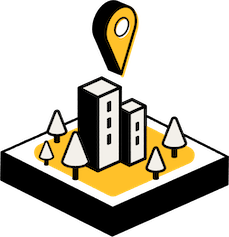 Add your business
How do I find the best dialysis clinics in Hartford?
Choosing a dialysis clinic in New Haven is a major decision and it can be overwhelming to make such a choice. Whether your loved one would prefer to receive in-home dialysis services or travel to a facility, there are many things to keep in mind as you investigate your options.
When you've chosen your favorite dialysis facilities in Hartford-New Haven, you'll want to arrange to visit the site. While touring the facility, you can ask questions about the treatment schedules that are available, the cleanliness of the building, and the staff qualifications. Evaluate the staff as thoroughly as you can. For instance, when you phoned to arrange the visit, were they friendly, welcoming, and knowledgeable?
In addition to the above, find out everything you can about the financial side. Can the dialysis clinic in Hartford collaborate with your loved one's insurance? Is there a deposit required? Are there any additional fees that you should be aware of?
Facts and trends in Hartford dialysis
What is the prevalence of kidney disease in Hartford?
The rate of kidney disease in Connecticut is just slightly below the national average, which signifies the necessity for excellent dialysis centers in the state. According to the CDC, the numbers are continuing to rise. Luckily, there are many options for a quality Hartford dialysis center that can support your loved one in their treatment.
Dialysis' effects go beyond the patient. It can affect their loved ones, including friends and family alike due to the demands on both time and energy. Seasons will help you explore in-home options for dialysis, as well as centers nearby that allow your aging loved one to stay close to home for their treatment sessions.
What should seniors in Hartford know about the stages of chronic kidney disease (CKD)?
CKD impacts more than one in seven adults in the U. S. People with high blood pressure or diabetes are at a greater risk to develop kidney disease, which affects one in three with diabetes and one in five with high blood pressure. While the disease can be frightening, knowing what to expect can be a great help.
| | |
| --- | --- |
| Stage 1 | Kidney damage with normal kidney function |
| Stage 2 | Kidney damage with mild loss of kidney function |
| Stage 3 | Mild-to-severe loss of kidney function |
| Stage 4 | Severe loss of kidney function |
| Stage 5 (ESRD) | End-Stage Renal Disease. Kidney failure requiring dialysis or transplant for survival |
The National Institute of Diabetes and Digestive and Kidney Diseases released the above details for each stage of CKD. Early on, it can be difficult to tell when someone has CKD, as there are rarely visible symptoms present. However, as time goes on, many symptoms can develop, such as water retention, weight loss, fatigue, and appetite loss.
What should caregivers in Hartford know about the dialysis process?
There are many things to be aware of when it comes to the dialysis process. For one thing, the New Haven dialysis center can handle any medical aspects, such as creating a permanent access point from which they can attach the dialysis needles to their veins. If your loved one opts for in-home treatments, they can set their schedule up as they prefer, such as arranging for nighttime treatments. Keep in mind that following the sessions, the senior in your life may be too tired to tackle activities or handle daily tasks, so consider arranging some type of assistance, such as having an informal caregiver provide support following their treatment.
Dialysis centers in Hartford
Dialysis can be a scary thing to consider; however, it can help your loved one remain comfortable while alleviating CKD-related symptoms. Seasons is eager to help you find high-quality dialysis clinics in Hartford-New Haven that can support the senior in your life as they treat CKD. Start browsing the listings for dialysis facilities in Hartford today.