Find more resources in your city!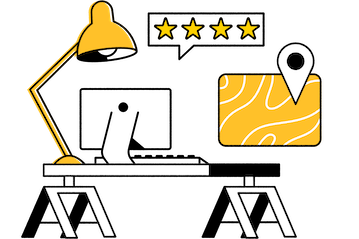 Start Exploring
Should your business be here?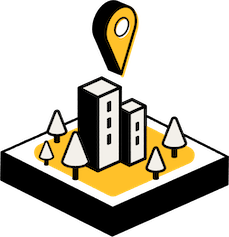 Add your business
What is the prevalence of kidney disease in Fort Myers?
Kidney disease is one of the leading causes of death in the United States. And, unfortunately, it's on the rise in both the United States and Florida, as shown below. That's all the more reason to begin looking into your options for dialysis clinics in Fort Myers so that you're prepared in the event your loved one ends up needing one.
Dialysis care isn't easy. Your senior will likely need it multiple times per week and each session can last upwards of three hours. That adds up to a lot of time for your loved one to spend in a Fort Myers or Naples dialysis center. And it's why picking the best dialysis facilities in the Fort Myers to Naples area is an important part of giving them a high quality of life despite their diagnosis.
Are there different types of dialysis available in Fort Myers?
There are two major types of dialysis — hemodialysis dialysis (much more common) and peritoneal dialysis. We've included a look at which entails below. For now, just know that the option that's best for your loved one will vary based on their unique medical situation and what their doctor recommends while diagnosing them.
Main types of kidney dialysis:
Hemodialysis

90% of all dialysis services
Pumping patient's own blood through an external circuit for filtration before it is returned to the body
Typically three sessions per week for 3-5 hours per session at a medical facility
Peritoneal Dialysis

A permanent tube is placed in the abdomen
Waste is exchanged from the blood and flushed out regularly through the tube
Doesn't require regular trips to a medical facility but still requires regular treatment at home
There's a Fort Myers dialysis center out there that can meet your goals around either type of dialysis treatment. Whether you're looking for a nearby facility that offers hemodialysis or your loved one has a tube that requires in-home treatment, there are options in and near the city of Fort Myers that can help.
How do I find the best dialysis clinics in Fort Myers?
Finding the right dialysis clinic in Fort Myers, Naples, or another nearby city means something different to everyone. Your senior's preferences, insurance coverage, and medical needs will play a big role in determining which clinic ends up being right for them. On top of those factors, you may also want to consider how comfortable each clinic on your list would be for your loved one since they'll likely end up spending a lot of time in it. Some clinics also have transportation options, which can be really helpful if your senior isn't able to drive themselves anymore.
As you go through this process, make sure that your senior is having their voice heard. This is their medical treatment plan, after all, so you want to make sure that they feel like they're part of it. You can also take a look at our comprehensive guide to finding dialysis clinics to learn more.
Dialysis centers in Fort Myers
If your loved one needs dialysis treatment, then there's no better time than now to begin searching for their ideal clinic. Whether that means finding in-home care or a nearby treatment center that fits your scheduling needs, you have options. Seasons has all of the resources that you need to review those options and figure out which of them is best for your loved one and your family. We hope that they help you make a more informed hiring decision.