Find more resources in your city!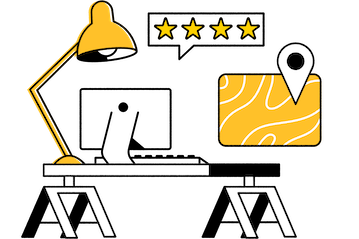 Start Exploring
Should your business be here?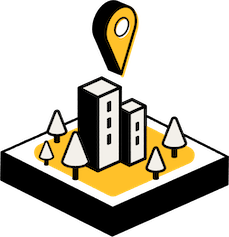 Add your business
How do I find the best dialysis clinics in Detroit?
The secret to locating a great Detroit dialysis center is understanding your loved one's needs and working from there. For example, some seniors are apprehensive about sitting in a facility for hours on end. If this describes your loved one, you should look for dialysis facilities in Detroit that offer entertainment options such as television, movies, or books to keep them occupied. Alternatively, your loved one might be concerned about paying for dialysis care. In this scenario, you should look for clinics that accept your loved one's insurance or Medicare.
You should also try to find a facility that your loved one can easily get to. Your loved one could be too tired after treatments to drive themselves, and you probably couldn't be their driver unless you're a full-time caretaker. If you aren't sure that your loved one is mobile enough to go anywhere, home dialysis is a viable alternative to visiting a clinic.
Facts and trends in Detroit dialysis
What is the prevalence of kidney disease in Detroit?
Chronic kidney disease, or CKD, is becoming increasingly common throughout the United States. The Centers for Disease Control and Prevention (CDC) has released statistics comparing the number of kidney failure patients per million residents in each state, and here is how Michigan compared to the national average:
Michigan fares much worse than the national average, so your loved one has to take kidney disease seriously. We recommend doing some preliminary research on dialysis clinics in Detroit even if your loved one doesn't need one yet just to be safe. Our resources make it easy to get started.
What should caregivers in Detroit know about the prevalence of kidney failure in the US?
The statistics above illustrate a trend, but they may not help you wrap your head around the full scale of kidney failure in the U. S. The National Institute of Diabetes and Digestive and Kidney Diseases provides the following data to help the public better understand how common kidney failure is:
More than 661,000 people have kidney failure.
468,000 people with kidney failure are on dialysis.
193,000 people are living with a functioning kidney transplant.
These statistics highlight how difficult it can be to receive a kidney transplant, forcing the vast majority of patients to rely on dialysis to stay alive. If there is an upside to this, it's that there are a variety of dialysis clinics in the Detroit area to ensure that every patient gets the treatment they need.
What should caregivers in Detroit know about the dialysis process?
Most people automatically equate dialysis with patients hooked up to an artificial kidney machine at a Detroit dialysis center, but that's only one type of dialysis. It's called hemodialysis, and a typical schedule involves three treatments per week each lasting 3-5 hours. Since patients are temporarily losing their blood while it's filtered in the machine, treatments are very tiring. However, patients get the peace of mind of knowing that experts are handling every aspect of their care.
In contrast, peritoneal dialysis mixes special fluids with the interior lining of the patient's abdomen to create a natural blood filter at home. Treatments aren't as time-consuming or exhausting but are required 5-7 times per week. There may also be more room for error if the patient doesn't understand what they are doing.
Dialysis centers in Detroit
Dialysis can be a difficult pill to swallow because of the extensive lifestyle changes it demands, but you and your loved one can get through this together. Our listings are always available at no cost to consumers to help seniors successfully navigate every aspect of the aging process. We encourage you to use them well!