Find more resources in your city!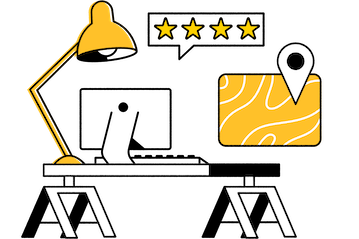 Start Exploring
Should your business be here?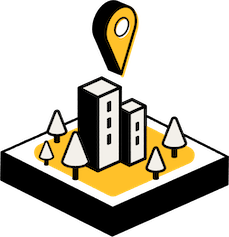 Add your business
How do I find the best dialysis clinics in Cleveland?
There are a lot of dialysis facilities in Akron and choosing between them can feel difficult. Thankfully, our resources are a fantastic way to begin searching for a Cleveland dialysis center. Once you have a shortlist prepared, the best thing to do is to visit each dialysis clinic in Canton with your loved one and see if anything speaks to you. Are patients treated with respect? Is everything kept nice and clean? Are you satisfied with each facility's hiring practices and continuing education programs? You and your loved one should feel comfortable asking questions if any of these answers aren't immediately obvious.
You should also think about the logistics of getting your loved one to the dialysis clinic in Cleveland you select. Most patients have to go three or four times per week and stay there for hours, so you probably won't be able to drive them yourself unless you're a full-time caretaker. Home treatment options are an alternative if you can't swing regular trips to a facility.
Facts and trends in Cleveland dialysis
What is the prevalence of kidney disease in Cleveland?
Kidney disease is one of the biggest health crises that nobody is talking about, and incidents are up throughout the United States. Furthermore, cases are increasing even more quickly in Ohio than in the nation as a whole. The following statistics from the CDC look at the number of end-stage renal disease patients from 2014-18:
These numbers are bad, but they do help ensure that patients have a variety of dialysis facilities in Cleveland to choose from. Chronic kidney disease won't just go away, so please utilize our free resources to help your loved one find the care they need to survive. Great dialysis care is available if you know where to look.
Why should seniors in Cleveland be screened for kidney disease?
If your loved one hasn't yet been diagnosed with kidney disease, they may still have it. This is especially true if they have related conditions like obesity or a family history of kidney problems. The following information from the National Kidney Foundation includes some startling statistics that help illustrate why CKD isn't as talked about as cardiovascular disease or cancer:
Alarming Facts About Kidney Disease
Percentage of Adults in the US At Risk For Kidney Disease
Percentage of Kidney Disease Sufferers Unaware of Their Condition
Percentage of Severe Kidney Disease Sufferers Unaware of Their Condition
Doctors use two simple tests to determine if a patient has kidney disease. The first is a urine albumin-creatinine ratio test, or uACR test, that checks for excess protein in a patient's urine. The second is a kidney function blood test that measures how efficiently a patient's kidneys are removing wastes. Both are affordable, so there's no excuse not to be tested.
What should caregivers in Cleveland know about the dialysis process?
When you think of dialysis clinics in Cleveland, you probably think of seniors strapped to a machine that's filtering their blood for them. That process is called hemodialysis and requires 3-4 trips to the clinic per week. Sessions can last for up to four hours, and patients are usually physically exhausted when they are finished.
Alternatively, your loved one could look into peritoneal dialysis. This type of dialysis uses the lining on the inside of the patient's belly as a natural blood filter, so there's no need for a trip to an Akron dialysis center. However, treatment must be performed 5-7 times per week, though it's generally less tiring than hemodialysis.
Dialysis centers in Cleveland
Whether your loved one is interested in hemodialysis at a Cleveland dialysis center or a home treatment using peritoneal dialysis, Seasons offers the resources you need to find them the care they deserve. Researching dialysis facilities in Canton may not be fun, but it can help your loved one a lot.