Find more resources in your city!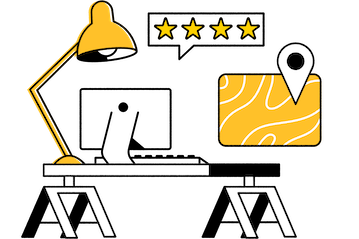 Start Exploring
Should your business be here?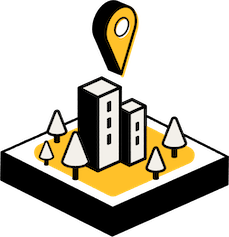 Add your business
What is the prevalence of kidney disease in Charleston?
It would be great if CKD faded into the history books as a medical condition thwarted by modern medicine, but CDC findings suggest that it is increasing throughout the country. Worse, ESRD is even more common in West Virginia than in the nation as a whole. The only bright side is that there are multiple dialysis facilities in Charleston for patients in the area to consider.
While most people understand the toll that frequent trips to a Charleston or Huntington dialysis center take on seniors, it can also be difficult for the patient's loved ones to navigate. Grandma or Grandpa might be too tired to do anything on treatment days, making it tougher to spend as much time as you'd like with them. Finding them the best, most convenient care possible is the best way to deal with this.
Should seniors in Charleston be screened for kidney disease?
While there isn't a cure for CKD, it can be managed in its early stages to prevent it from becoming ESRD. Since early-stage CKD has few if any symptoms, catching it early is by far the best option. Regular kidney screenings are recommended for all older adults but especially those with any of the following risk factors:
Top risk factors for kidney disease
High blood pressure
Diabetes
Kidney stones
A family history of kidney failure
Prolonged use of over-the-counter pain medications
Being over the age of 60
If your loved one falls under any of the "high-risk" groups above, you might be able to raise the prospect of having to go to a Charleston dialysis center as a motivational tool. For example, avoiding dialysis could help your senior eat a healthier diet to better manage high blood pressure.
How do I find the best dialysis clinics in Charleston?
You might be thinking that all dialysis clinics in Charleston, Huntington, and surrounding areas provide the same treatment, but that's not true at all. Traditional dialysis is called hemodialysis and entails plugging patients into a blood filtration machine, generally in a clinical setting. This is the best option for patients who don't feel comfortable handling their own care or are incapable of doing so. The alternative is known as peritoneal dialysis and uses the natural stomach lining to filter the patient's blood, often allowing for time-saving in-home treatments. Both types are about equally effective, so your senior should look for a Charleston dialysis center that offers the one their medical provider recommends.
The specifics of what to look for change depending on the type of dialysis your loved one selects. For example, you want your senior's dialysis clinic to be nearby if they will be going there frequently while the availability of phone support is more important for home treatments. Our comprehensive guide to choosing dialysis facilities provides further information to help you make the right choice.
Dialysis centers in Charleston
Learning that your loved one needs dialysis can be tough to take, but it's important to remember that they are not alone during this difficult time. There are plenty of great dialysis facilities to choose from, and you can use the free resources on Seasons to help your older adult find the best fit for their needs. Please use them well.