Find more resources in your city!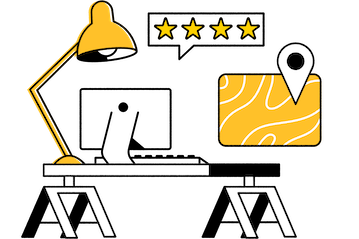 Start Exploring
Should your business be here?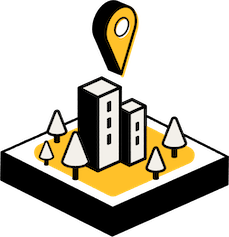 Add your business
How do I find the best dialysis clinics in Baltimore?
Finding a quality Baltimore dialysis center means considering what would work best for your loved one. First, you should decide whether your loved one is better off traveling to a dialysis facility or looking into home options. Facilities staffed with experts provide the peace of mind of knowing that your loved one is receiving top-notch care, but you'll have to consider the logistics of getting your loved one there multiple times per week. Home dialysis is more convenient, but many seniors still need expert help to successfully remove wastes from their bodies. The choice is yours.
If you choose a facility, you can use our free resources to quickly make a shortlist of promising clinics. Then, we recommend touring the facility with your loved one and asking any questions you might have. You should also note the cleanliness of the facility as dirty clinics rarely provide the attention to detail that dialysis patients deserve.
Facts and trends in Baltimore dialysis
What is the prevalence of kidney disease in Baltimore?
CKD is on the rise throughout the United States and in Maryland. If there is any good news, it's that more CKD leads to better dialysis facilities in Baltimore. The following statistics from the CDC will help you compare the growth in Maryland to the national average:
Dialysis patients need to make massive lifestyle changes just to survive, making it one of the most jarring medical treatments for any condition. Our free resources can help you and your loved one make an informed decision regarding their dialysis needs, so please make use of them to give your loved one the best quality of life possible.
Why should seniors in Baltimore be screened for kidney disease?
While CKD and kidney failure have no cure, medications and lifestyle changes can slow or even stop the progression of these diseases if caught early enough. Unfortunately, kidney disease is difficult to detect early or at all in some cases. The National Kidney Foundation released the following guidelines in 2021:
Alarming Facts About Kidney Disease
Percentage of Adults in the US At Risk For Kidney Disease
Percentage of Kidney Disease Sufferers Unaware of Their Condition
Percentage of Severe Kidney Disease Sufferers Unaware of Their Condition
If your loved one is at risk for kidney disease, there are two cheap and effective tests to consider. A uACR test measures how much of a protein called albumin is in a patient's urine instead of their bloodstream, while a kidney function blood test measures how well a patient's kidneys are filtering their blood.
What should caregivers in Baltimore know about the dialysis process?
All forms of dialysis begin by creating a permanent entrance to your loved one's blood vessels. Two needles will be inserted into this entrance every time your loved one receives dialysis treatment. Treatment at a dialysis clinic in Baltimore takes longer and is more physically draining, but most patients only need it three times per week. Home treatment is required more frequently but generally leaves patients with more energy. Likewise, your loved one will need to choose between hemodialysis (which requires an artificial kidney machine) and peritoneal dialysis (which does not). The best option varies on a patient-by-patient basis, so make sure to find the solution that makes your loved one most comfortable.
Dialysis centers in Baltimore
Dialysis isn't easy and it can seem like there are no good options to choose from. Still, it's better than the alternative. Whether your loved one decides to pursue treatment at a Baltimore dialysis center or look into home dialysis care, Seasons can help you research the best care options for their needs.