Find more resources in your city!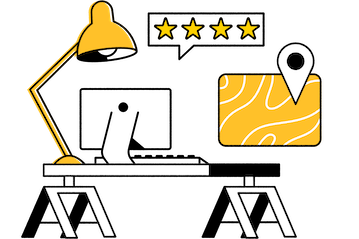 Start Exploring
Should your business be here?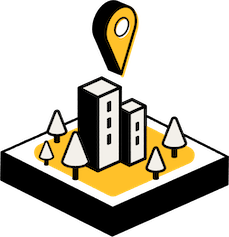 Add your business
How do I find the best dialysis clinics in Austin?
Finding a good Austin dialysis center can be a challenge. There are many options to choose from, each of which will claim to provide your loved one with the best support. So how do you figure out which is right for you?
First, it's a smart move to find an Austin dialysis center that's close to both you and your loved one. Most dialysis patients have 3-5 treatments each week, so you want to make sure that your drives to and from the facility aren't too time-consuming.
Cost is another factor that's worth thinking about. You want to be able to balance getting the services that your loved one needs against insurance and the out-of-pocket cost. The free resources on Seasons should give you the information that you need to do this. And finally, it's a good idea to visit these treatment centers in person to make sure they're as good of a fit as you think.
Facts and trends in Austin dialysis
What is the prevalence of kidney disease in Austin?
Dialysis clinics in Austin are popular because there's a significant need for them. Kidney disease is more prevalent in Texas than it is in the United States as a whole. For example, take a look at the following chart, which features data collected by the CDC to highlight the prevalence of kidney disease.
If someone you care about is one of the thousands of Texas residents who experiences kidney disease, they need the right dialysis clinic in Austin to feel their best. That's why it's important to do your research before making a selection. Doing so could make the dialysis process much more comfortable for the older adult in your life.
Should seniors in Austin be screened for kidney disease?
If you're not sure whether the older adult in your life has kidney disease, you may be wondering whether screening them for the condition would be a good idea. Screening is a good move if the person that you care about is experiencing one or more of the following risk factors for kidney disease, as shared by the National Kidney Foundation.
Top Risk Factors for Kidney Disease
High blood pressure
Diabetes
Kidney stones
A family history of kidney failure
Prolonged use of over-the-counter pain medications
Being over the age of 60
If someone that you care about is experiencing one or more of these risk factors, you should definitely get them checked out. The last thing that you want is for someone that you love to have to deal with untreated health issues, as this could seriously diminish their quality of life.
What should caregivers in Austin know about the dialysis process?
Caregivers may want to familiarize themselves with the basics of the dialysis process to understand what their loved one is going through. For example, the first step of dialysis is creating a permanent access point to the blood vessels in the kidney. This is where needles will get inserted every time treatment occurs.
Another factor to know is that it's possible for your loved one to get their dialysis care from home. This option may cost you a bit more. But it could make dealing with kidney disease a much easier thing for your loved one to do. The extra price could be worth paying.
Dialysis centers in Austin
Austin is home to some excellent dialysis centers. But you need to do your research to figure out which offers the best combination of services and price for the person that you care about. When you're ready to get started, Seasons has got you covered. You can browse through our Austin dialysis resources to learn more about your options.