Find more resources in your city!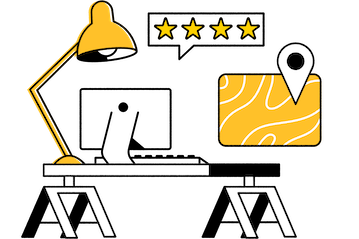 Start Exploring
Should your business be here?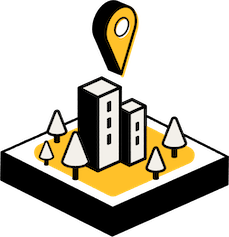 Add your business
How do I find the best dialysis clinics in Atlanta?
If you're trying to find the best possible dialysis clinic in Atlanta, there's no easy answer to what that might be. The right solution for your senior depends on their unique needs. Your best bet is to browse the free, online listings provided by Seasons. This can help you establish a general idea of the options available in your local area. Once you have a few prospective candidates, it's time to dig a little deeper and assess whether or not these options are worth your time and money. Because dialysis requires regular treatments that can last for hours at a time, a nearby option might be the best choice. Remember, traveling isn't always easy for seniors, and a short drive to a local clinic might be easier than a long drive to another clinic, even if the faraway clinic has a slightly better reputation. You can also assess the qualifications of the various doctors and nurses employed at the clinic.
Facts and trends in Atlanta dialysis
What is the prevalence of kidney disease in Atlanta?
As you can see, the statistics that surround kidney disease in Georgia mostly mirror the national average. This general rise is expected, as the elderly population in the United States is expanding. Medical technology is advancing considerably, and this leads to longer life expectancies. However, it also equates to an increased demand for dialysis care and other treatment options.
Fortunately, reliable dialysis care has been around since the 1940s. Although kidney issues are on the rise in the United States, we have had a viable solution for many decades now. As long as seniors get the necessary medical attention relatively early, they can address kidney issues with confidence and efficiency.
What should caregivers in Atlanta know about the prevalence of kidney failure in the US?
Fifteen percent of the adult population suffers from some kind of kidney disease. In addition, 90% of those with kidney disease are completely unaware that they have it. This means that the statistics that are regularly published by organizations like the National Institute of Diabetes and Digestive and Kidney Diseases are actually much lower than the true numbers.
More than 661,000 people have kidney failure.
468,000 people with kidney failure are on dialysis.
193,000 people are living with a functioning kidney transplant.
This means that your senior might have some form of kidney disease without realizing it. As a result, it makes sense for your senior to get tested for kidney disease even if they are suffering from none of the symptoms. The sooner you catch kidney disease, the easier it is to treat.
What should caregivers in Atlanta know about the dialysis process?
Dialysis replaces the normal processes that would otherwise be performed by healthy, fully-functioning kidneys. These processes include waste processing, controlling blood pressure, and regulating a normal balance of chemicals in the bloodstream. In addition, kidneys can produce vitamin D, which in turn improves the absorption of calcium. Without dialysis, those with kidney disease would slowly start to feel their bodies accumulating with poisons and excess salts. Dialysis uses a special machine that purifies the blood. Specially trained doctors access the blood vessels by minor surgery, usually to the arm or leg. Sometimes, plastic tubes or catheters are used if accessing the blood vessels is difficult.
Dialysis centers in Atlanta
You owe it your loved one to explore options for dialysis treatment. A viable solution could be just around the corner at an Atlanta dialysis center near you. Remember, this type of treatment has been around for decades, and it is considered to be very routine. Check out Seasons today to find an Atlanta dialysis center that can help.