Find more resources in your city!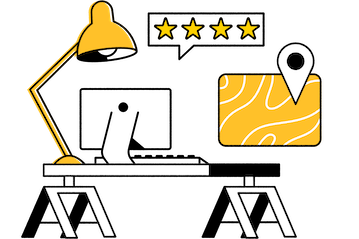 Start Exploring
Should your business be here?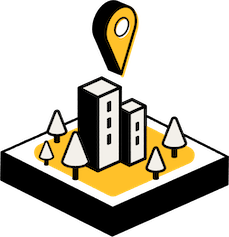 Add your business
What to look for when selecting a senior financial advisor in Denver
There are multiple things to look for when considering a potential senior financial advisor in Denver for your loved one. First and foremost, your loved one must feel comfortable with their financial advisor. Otherwise, they may not bring up important concerns or follow their advice regarding saving and budgeting. A financial advisor should also make it easy to set up meetings either in-person or online, depending on their client's preferences.
Next, make sure that your loved one's financial advisor has the expertise you're looking for. An individual may be great at managing retirement portfolios but not as effective when it comes to planning for long-term healthcare costs. Reviews are one way to ascertain where a given advisor excels, but remember that some clients are paid to say nice things about their financial advisor whether it's true or not. Instead, we suggest relying on unbiased information such as what you find at Seasons.
Facts and figures about Denver senior financial advisors
How much should seniors save for retirement in Denver?
Every senior has unique circumstances so there is no set target for retirement savings. The important thing is making sure that your loved one will be able to live comfortably for the rest of their lives. The table below compares the average cost of retirement in Colorado with the national average according to WorldPopulationReview.com:
| | Savings Required to Live Comfortably | Average Retirement Age | Average Life Expectancy | Average Yearly Expenses |
| --- | --- | --- | --- | --- |
| USA | 947819.32 | 64 | 78.2 | 54708.22 |
| Colorado | 977496 | 65 | 80 | 54670 |
Coloradans need slightly more savings than others to live comfortably after retirement, but annual expenditures are a little lower on average. The difference is a higher average life expectancy in Colorado. Working with a financial advisor can help your loved one take full advantage of any extra time they have without worrying about finances.
How much might seniors in Denver have saved for retirement?
Saving for retirement is important, but we also understand that Americans want to pay their current bills even if it leaves them little in savings. The graphic below reveals how much money seniors in two age brackets (ages 60-69 and 70-79) have in their retirement accounts according to CNBC research:
Only about 26% in the 60-69 bracket are prepared for retirement, and that number increases to just 31% in the 70-79 bracket. Quite frankly, neither number is high enough in our opinion. We encourage you to use our resources to connect with a Denver financial advisor for seniors who can help your loved one avoid becoming one of these statistics.
Why it's important to work with a trustworthy financial advisor in Denver
Seniors may feel lonely, leaving them naive and vulnerable when scam artists contact them hoping to make a quick buck. Trustworthy Denver financial advisors for seniors provide the best possible defense against these unscrupulous actors, but you should verify that they are trustworthy before handing over control of your loved one's assets. Organizations such as the AARP, FPA, and RIA provide outstanding resources you can use in your research, and of course you can trust everything you read on Seasons. You should also double-check the authenticity of any licenses, certifications, and credentials that a promising candidate claims to have just to make sure.
Financial advisors for seniors in Denver
We know that it can be difficult to talk money with a loved one, but that's a great reason to find them a senior financial advisor in Denver. The expert can take care of the budgeting, saving, and retirement planning so that you can focus on enjoying your loved one's company.